Dexgame is a New Generation Blockchain Based Gaming Platform
The Innovative Approach of DEXGAME and the Solutions It Offers
① Gamers and amateur teams will be able to generate income based on their gaming skills by dueling or participating in tournaments/leagues in competitive PC games in MOBA, RPG, FPS, TPS, RTS, MMORPG, simulation, and adventure genres, using the DXGM token.
② Investors will be able to make use of their DXGM token investments with the DEXGame Exchange which is created for games, gamers, and teams on the platform
③ Gamers will be able to provide all kinds of products (equipment, hardware, promo codes, etc.) related to the gaming world from suppliers with the DXGM token. For game developers, there will be a marketplace where they can list their own products (sound effects, music, 3D models, animations, textures, 2D drawings, characters, programmed mechanics, and systems, etc.)
④ Online tournament/league sponsors and advertisers will be able to save on advertising costs by increasing the impact of their marketing activities, thanks to the modules equipped with innovative tools targeting digital metrics (CTR, CPC, CR, CPA, etc.) at higher rates than existing conventional alternatives in the digital marketing world with the Advertising-Sponsorship Services Platform for Enterprises and Brands, using the DXGM token.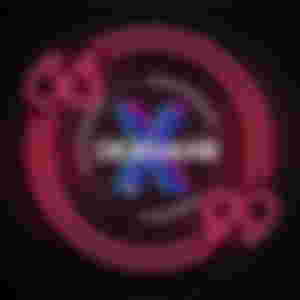 Whitepaper: Check it Out
Official Communities Chat:
DexGame EN @DexGame
DexGame TR @DexgameTurkiye
______________________________________
Web: https://dexgame.io/
Reddit: www.reddit.com/r/DEXGame/
LinkedIn: www.linkedin.com/company/dexgame
Instagram: https://instagram.com/dexgame.io
GitHub: https://github.com/DexGame
Discord: https://discord.gg/gDWydCjvVU
Twitter: https://twitter.com/DexGame_io
Telegram: https://t.me/DexGame
Telegram: https://t.me/DexgameTurkiye
______________________________________
👮Community Rules
① Stay respectful, use appropriate language & be nice.
② Do not harass anybody based on any criteria — we are all equals.
③ Do not spread FUD (Fear, Uncertainty or Doubt)!
④ No inappropriate pictures or gifs, no excessive posting of media or spam.
⚠️Failure to comply with the rules may result in restrictions⚠️
Together, Better & Brighter