Last week something bad happened. I was sitting on the couch with my boyfriend, watching the last exciting Cordon episode (For those who don't know the Cordon series yet, it is highly recommended to watch it on Videoland) until my glasses collapsed on my nose in the middle of the episode . I always have the feeling that my glasses are sliding off my face-nose and the moment I wanted to adjust them properly, they collapsed.
After all, my glasses were already more than 4 years old so that is also allowed for glasses, but I was always very happy with them. I used to really have nothing to do with glasses, I never wanted to have one. But at some point I also had to get used to the fact that I needed one. So when I was in the last grade of primary school I had glasses, I only had to put them on when the teacher was writing something at the blackboard or when I was at home watching TV. I was bullied about it unfortunately I partly let it get to the point where I now have to wear glasses full-time.
In the meantime I have grown into a proud adult wearer of glasses. Now it doesn't bother me at all and I even think glasses are beautiful. Friday I was allowed to pick up my new glasses and since then I absolutely love them and I am super happy with them.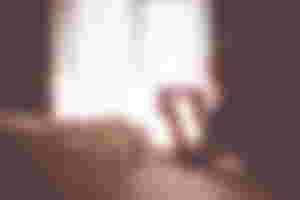 Those who have glasses and wear them often will probably know better than anyone that the glasses can get quite dirty from time to time. I never really knew how best to clean them (without the products they sell you in the eyewear store) When I got home I immediately started looking around the internet for information. Watch out, you'll be shocked… So I never knew, for example, that it was bad for your glasses to quickly wipe them clean on the sleeve of your sweater. But this can leave scratches on your glasses.
However harmless a tissue, kitchen paper or a piece of your T-shirt may be to polish your lenses, it can have fairly expensive consequences. They may contain harmful materials such as: coarser wood fibres, which can permanently damage your lenses. After all, scratches on your glasses will be there forever. It's not really that it makes you very happy now… I should know I've been walking around with scratches on my lenses for about two and a half years, but for other reasons. So I also have to get used to the microfibre cloth that I got with my glasses, to always clean my glasses with that cloth and not just quickly on my clothes
It is not recommended to use these wipes. The alcohol on those wipes gets into the existing scratches on the glasses and can cause anti-reflection - and/or loosen the scratch-resistant layer. These wipes also contain wood fibers just like the previous objects.
It is recommended to put your glasses under a lukewarm tap.
Please do not use soap, if there is no other option than use a soft soap or special eyeglass spray to remove grease residues.
Always avoid aggressive detergents or washing-up products based on citrus extracts! I have always cleaned my glasses from the start with green dishwashing soap, this is really not recommended.
It is best to dry your glasses with a soft & clean cloth, which has been washed without fabric softener. The fabric softener may leave a hazy film on the glasses.
A new microfibre cloth is the most suitable material to clean & dry your glasses & the lenses
Whether you wear glasses full time or just to read the newspaper phone, the best way to keep your glasses is in a hard case. If you don't have it to hand or if you don't have one, don't worry, if you make sure that your glasses are always with the lenses up, not much can happen.
Yeah really, I didn't know either, the temperature can apparently distort your glasses. The glasses and the temperature are generally not best buddies. Extreme temperatures can therefore cause your glasses to become deformed. What you should avoid for your glasses are: Direct sunlight, heating devices, 'harmless' but dangerous places such as on the glove compartment of the car or the sauna.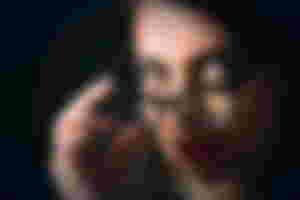 Another learning point for me, I always put my glasses in the bathroom on the cabinet of the sink, this is also not recommended because of the steam and heat.
With glasses I always thought that you never had to take so much care of them, but this turns out to be really different. You really have to take good care of your glasses and maintain them well if you want to use them for a number of years. I'm curious how you take care of your glasses and how you handle them!