State of emergency in Canada due to Bitcoin.
Canadian truckers driving to the US must vaccinate from the government. The alternative is that they are going to lose their jobs. The response to these measures started a convoy to these truckers through Ottawa, the country's capital. This was initially crooked by GoFundMe and the Canadian police, but the crypto community decided to help. 
Today, the BBC reported that the protest was declared a state of emergency by Ottawa mayor Jim Watson. The protest is completely out of control, according to Watson. The police are outnumbered against the Protestants at this time of writing.
GoFundMe suspended by Canadian police?
The Protestants were supported by a GoFundMe - page that was intended to supply supplies to the trucks. However, when Canadian police got involved, the GoFundMe page was suspended and the fuel from the trucks stolen by the police.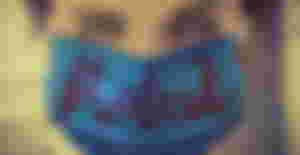 At the request of the police, GoFundMe soon stopped donations to the protest. This, of course, bumped against the sore leg of the donors. 7 million euros was almost taken first: GoFundMe wanted to put this money into other charities.The investors, of course, did not let it down and complained themselves.
It was only then that the platform pulled away from the finds and returned it to the initial donors. The answer to central parties that interfere with transactions? Bitcoin.
Bitcoin the solution.
Thanks to the decentralized nature of bitcoin, no one has the power over the finds. Canadian police and government cannot intercept donated finds. The investors have also seen this.
For this reason, someone under the alias set up a donation page through Tally Coin, a platform where people can donate bitcoins instead of the Canadian dollars. This allows the donations to continue in the right way and without interference from the police or government. An added benefit for the truckers is that the whole world gets access to donate a few Satoshi.