Now that it's slowly getting colder again, I'm having problems with my hair.
It's tangled, it's stuck in my hair elastics, it gets greasy faster and you name it. I thought it had to do with my long thick hair that I have.
Yet after my idea it only got worse and my friend almost once wanted to run a pair of scissors through it, which I absolutely did not want.
He suggested writing a blog about it. Does it actually exist?
That you can suffer from your hair because of the cold and low temperatures that are coming now?
It really exists...... Cold can affect your hair.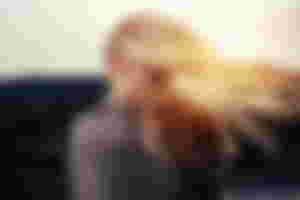 Your hair is more susceptible to damage in the winter, as soon as the weather gets cold, your hair is subjected to harmful factors such as lack of moisture in the air and therefore there is a greater chance that your hair will become static more quickly. To prevent dryness of your hair, it is best to use a mask for your hair once a week after you have washed your hair with a conditioner to prevent dehydration.
Your hair can also be greasier in the cold because you like to wear a hat or hat in the cold, the roots of your hair can not breathe so your scalp can sweat more and that ensures that the sebum production starts to stimulate. For those who prefer not to walk down the street with greasy hair, I recommend that you occasionally replace a hat or hat by wearing a headband.
I sometimes read on the internet that you don't have to wash your hair as often in the winter as you do often in the summer. This is absolutely not true!
As in summer as well as winter, you don't have to change your hair washing routine. It is essential for keeping your hair clean from dust, excess sebum, also for styling production, wax, gel, or anything else you use in your hair. Choose gentle products and use a mask that is suitable for your hair type and do not wash with too hot water for all your hair! What I think is the craziest and what I also looked up just to be sure is that you can freeze her, yes this is really true! If your hair has been subjected to the cold temperatures outside, your hair may freeze. But people who let their hair dry in the cold outside have a chance that their hair can break because it is wet and can freeze.
I hope this was of some use to you, at least I did!
I now know how best to take care of her now.