Backing Christmas cookies.
As long as I can bake & have a catering diploma, I have been making everything myself in the kitchen. Think of cheese onion breads, emperor rolls, sausage rolls and so much more!
Now that Christmas is around the door and a new lockdown has arrived, this is a super fun and easy recipe to keep you busy for yourself or possibly with your children?
Backing shortbread cookies:
Shortbread is actually a standard recipe, but you can make them a little more festive at Christmas. With this recipe you can easily make them yourself and what could be better than that.
Ingredients:
185 grams of butter (at room temperature)

125 grams of white caster sugar.

½ lemon zest.

¼ Teaspoon of salt.

250 grams of flour.

½ egg.
You will also need:
Flower for the counter.

½ beaten egg.
Place all ingredients in a bowl and mix into a cohesive dough.
Wrap the dough in fresh cling film and let it travel in the fridge for 1 hour.
Preheat the oven to 175 degrees. Knead the dough briefly. Roll it out on a floured work surface to a thickness of 4-6 millimeters.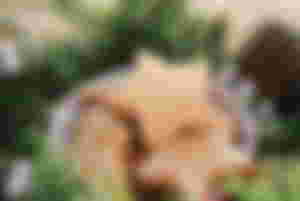 Cut or cut the cookie shapes and place the cookies with sufficient space on a baking tray lined with baking paper. You can roll out the dough that is left over and cut it out again.
Brush the biscuits with the beaten egg and bake for 15-20 minutes until golden brown and cooked through. Let the cookies cool on a rack.