Read arrived at the right moment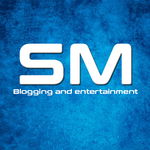 3 months ago, I started in read.cash, it was like 2 weeks after starting my journey in noise. It has been so interesting so far, and now, I would like to share my opinion with you all!
Many users who are veterans in noise.cash, surely have a profile created in read.cash (though not in all cases), so when I had a few days in noise.cash, Sarahi created a post for noise where I could know a little more about it, and immediately I created my profile.
Really everything that Sarahi explained in her post about how the platform works was 100% true. With simple words, I could understand how the site works, and immediately I was completely attracted.
The idea of getting some profit for everything I post on the internet was something I had been pursuing for a long time. There was even a time when I had created a WordPress blog and, well, even though it was not a professional blog, I invested a lot of time and love in it. From there came jobs that to this day I appreciate very much, but that did not generate me any kind of income. It was something basically made to be a hobby.
Expecting nothing in return, noise came to change things, but for that, I will dedicate an exclusive post on this platform, and here I will only talk about my experience with read.cash.
With a very interesting learning curve, my experience in read.cash started a little slow, but always with good expectations. From day 1, I tried to focus on more specialized content at the blogging level here, which would easily get lost in noise.cash, so I thought it was great because I really love writing.
Of course, reading the site rules would make everything simpler. Copyright, plagiarism, self-plagiarism, and all those things that can affect the success on the platform are the ones that I considered before starting and that today, I am grateful for having studied previously.
Let's not fool ourselves. The primary engine that motivates content creators is precisely to receive fractions of #BCH. There are many who do really well here and get wonderful rewards. To them, my sincere respects and wait for me because soon I will join your club.
I have read some detractors of the platform because they could not earn profits by writing here, saying that it is annoying, difficult, and not at all clear how to do it. Well, personally I have not had that problem because since I started I enjoy writing my posts, and it is precisely forgetting about monetization, which has made "Mr. Green" has made me a few visits (And those to come) to my modest profile.
Of course, not everything stays there. During this process, great people have been my sponsors, and for them, I feel very grateful. I could take the trouble to name them, so I will do it. They are few but believe me; I appreciate them with all my heart. And of course, a bunch of gifts for you guys.
@SaraEscribe Sarita, I know you are no longer here as you used to, but thank you. I will not here without you. Sarita was the person who invited me to be part of this platform and I will always appreciate that. A great Axie Infinity team for you.
@Loucy thanks for being a good guide in this wonderful journey since day 1. I never imagined we could become friends who share the passion of writing. Take the keys to my yacht.
@Kike9781 You are like a virtual bro. It is amazing all the things we have shared in this short time, and well, we will continue sharing. A bar of chocolate for you.
@CoquiCoin Thanks for trusting in all the posts this kid has to show. Keep the good vibes that make you unique. A bunch of flowers for you, and a cup of coffee.
@JuanyChelme May that passion that characterizes you never cease to be the same. Remain firm to your principles because that is what makes you Juany. I'll send you a Brandon Lee poster later.
@soyunasantacruz The super passionate "Santa Cruz". I truly love your posts and the passion you showed for them. Thanks for considering me part of the club. For you, a great mic for singing all the songs you love.
@fantagira and @Bloghound Don´t feel bad for sharing the same words. But I had to do it this way. You are the perfect proof that no matter where we are, we can make friends. I have learned a lot of things about you, your experiences, and your life, and I respect you so much for it. Thanks for being one of the first people who trusted in my content, even when I do not speak English all the time. You are wonderful people. Gracias Amigas! For you girls, I have special gifts too: @fantagira a new pair of dancing shoes for you, and @Bloghound I send you a big sunflower field for you, I know you love it.
You are all wonderful people. Thank you for believing in all the crazy things I write.
The language barrier has not been a big impediment either because, thanks to technology, I have been able to connect with people from all over the world, and that is simply wonderful. Originally my posts have been in Spanish, but that hasn't stopped English speakers from reading some of my entries. Thank you very much for that.
Basically, I want to keep growing on the platform with all the content that I have been able to show; I know there is more of me you will read, and I hope you continue to enjoy all those things that come out of my mind and become a post. Undoubtedly, since I got here, I feel I'm in the right place.
Thanks to read.cash and noise.cash for the opportunity to meet wonderful people with such great content, which makes me feel that there is definitely a lot of material to exploit in these spaces. Let's go for more.