Russia Blocks Facebook and Twitter
The Russian government blocks Facebook and Twitter on Friday. It means that Russian people can't use this social media.
Russian officials say that Facebook is full of false information about the war in Ukraine. The information by the Russian state media is correct. Facebook doesn't agree with Russia. The government wants to give Russian people only some information.
Russia blocks Facebook and other websites. Russian people don't have information from Western websites.
The Ukrainian president Volodymyr Zelenskyi speaks to the Russian people on Facebook. Now, he cannot. The Russian people don't know what really happens in Ukraine.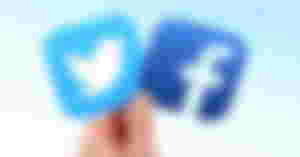 People in Russia can't use Facebook and Twitter. The Russian government blocked the social media websites on Friday. It said that there was fake news about the war in Ukraine.
Russian state media posted information about the war, and Facebook checked if the information was true. It wasn't true, and Facebook said it openly. The Russian government didn't like it, and it blocked Facebook and Twitter, too. Russians couldn't get information from some Western websites and social media. It meant that they could only see what Russian state media said.
The Ukrainian president Volodymyr Zelenskyi used social media to speak to Russian people about the war. Now, it was more difficult to change Russian people's opinions about the war.
On Friday, the Russian government blocked nationwide access to social media platforms Facebook and Twitter over spreading fake news about the war in Ukraine, according to the government.
The Russian government asked Facebook to remove several fact-checks from recent Russian state media posts. Facebook refused, and as a result, the government began controlling the service and blocking access to Western websites and digital platforms. This made it impossible for important Russians to express their dissatisfaction with the war.
These blocks also stop any direct appeals to the public like the Ukrainian president made to the Russian people, as he wanted to erode their support for Russia's invasion.