The Songs I Used To Sing In Videoke
Filipinos are known for their love in singing especially in videokes or karaokes. Despite of hardships and trials in life, we still continue with our lives by doing our hobbies where we can release our stress and problems. Some are going to the gym, strolling in the malls, sleeping, eating and most of us sings.
Before and even up to now, we usually rent videoke machines when there are occasions like birthdays and special gatherings.
But most of us can simply sing now as long as there is internet. We can sing through YouTube or by downloading mobile applications for karaoke or videoke.
I love singing and I know that I can sing. Since my brother bought a smart television and a microphone, it is easy for us to sing at the comfort of our home anytime. But mostly, my brother, nephews and nieces sings.
But when I want to sing, I really chose the songs that I will be singing. Mostly, the songs I chose are low or simply, the notes that I can reach. The below are the songs I always played in videoke. Maybe we have similarities with the choice of songs that I played. Some are old time favorites , OPM or Filipino music and some are new released.
Awit ni Ginny- OPM and sang by Toni Gonzaga. This is a love song and an Official Sound Track of the movie "Starting Over Again". This is where Piolo Pascual and Toni Gonzaga are the main characters. I started liking this because of that movie and its melody even though I don't know the meaning of the song at first. It was first sang by my niece and she sang it very well so I tried singing it. I was proud of myself because I can reach some of the high notes. When I knew that there are higher notes in a song, I just stop because I'm shy to be out of tune. But sometimes, I cannot control being out of tune.

Ako Muna - OPM by Yeng Constantino. I started liking the song when I heard it played. But most of Yengs songs are high toned. One time, I tried singing it. The notes are high in the chorus part but I continue singing.

This song is about learning to love yourself first before being in love with someone. It is about being alone after a failed relationship.

You've Made Me Stronger - OPM by Regine Velasquez. I love most of her songs but I don't like to sing it because most of her songs are with high notes. But when I listen to my neighbor singing it, I told myself to sing it too. When I sing it, I was amazed to reach the notes. I felt happy because I have sang one of her songs.

I Lay My Love On You- by Westlife. Before singing the above 3 songs, the songs fron the boyband is what I usually sing. I usually sing this during company outing and I made sure that I will not be out of tune when my colleagues heard me singing.

As Long As You Love Me - by Backstreet Boys. Same reason with the song from Westlife. I can reach the notes and it is fun to sing. The song is not a love song but it is all about love. "No matter who you are"or "where you're from" or "what you did" "as long as you love me are some of the famous lines from the song.

Love Story - by Taylor Swift. I sang this song but it was very long time ago. I will try singing this song again.

Something To Say - by Harem Scarem. This was also sung by Heart Evangelista. It was my unforgettable song when I was in high school.

We have a small program in the classroom and I was one of the candidates in our talents show. I did not volunteered but our teacher chose me aside from other 2 of my classmates. Each of us should show our talents and I sang that song because the note was low. When I tried singing it again, I still like the song very much.
I have a dream and that is to sing in a recording studio one day. Another is to learn playing piano so that I can sing while playing it.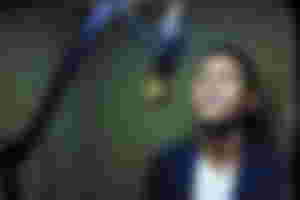 I realized that if we tried singing and singing a song that we like or any songs with high notes, we will reach it if we practice everyday. But in my case, I only sing seldom.
When we like to sing, it is a different feeling because it felt like you gain energy. It is a form of exercise in our voice and in our mind.
I hope that some of the songs that I sang were also in your lists when singing.
Thank you very much and have a nice day.