Me and My Son Went to Jollibee And I Am A Happy Mother
This was the first time that only me and my son ate together at Jollibee last week. We go out most of the time but usually, with my partner or with my family. It is very seldom that the only 2 of us went out unless we are only going to near places like his school or in the market. I am also afraid to travel to far places if only the two of us. There should always be someone with us if his father is at work.
I cannot believe that his graduation or what they called "moving up" is almost coming for Kindergarten. He is in a modular set-up and I honestly told his teacher that he is not focused in studies. My son told me that he doesn't want to study. He only wants to play.
Whenever we received the worksheets that he needs to answer, I will let him answer it but he will just refused. It is very fortunate that he will agree for a day but after that, he will not answer it anymore. Also, if he will answer the module, he will only answer those that are matching type or those that can be easily answered.
He doesn't know how to read and write. He knows how to count from 1-20 but not perfectly and he is good with colors. That is why I was surprised that he will be moving to grade 1 next school year. Her teacher assessed him and her other students by reading the alphabets and counting and the teacher told me to guide him in practicing the alphabet and numbers which I expected in the first place.
The next day, we went to school again for their graduation video. He wore pants and a white shirt but I don't know how it was done. They already have their picture taking for graduation last month which was not yet given to us. It was actually a surprise for all.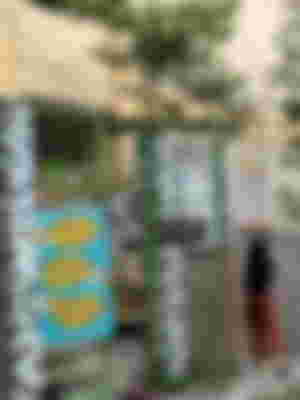 The picture above is the entrance to their school. Parents are not allowed to enter. Only the students will come inside and the parents will be at the waiting area.
The graduation is virtual and the teacher said that there is a chance that it will be shown through television. The parents only waited outside the school for their children. Then after 20-30 minutes of waiting, my son went out and we looked for a tricycle.
We walked and waited for a tricycle. Then, it came out on my mind to go to Jollibee. I asked my son if he wants to go there and of course, he said yes. Every kid wants to go to Jollibee. We rode in a tricycle to go there. As we entered the door, he was so excited to go inside. He said that he wanted to eat ice cream and chicken.
It was not the day that I actually planned to go and eat. The remaining money that I brought was only 200 pesos and it was for the cigarettes that I need to buy and sell in our store. But what I just thought that moment was buying it later and just follow my heart as a mother.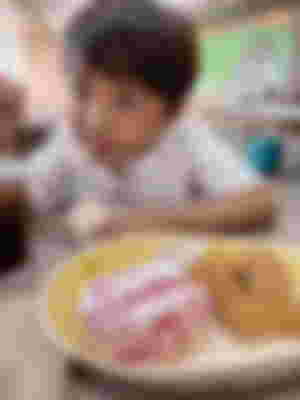 We ordered 1 piece chicken with fries and drinks and vanilla ice cream for my son and jolly hotdog for me without drinks. My son wanted chocolate ice cream but since our order exceeded 200 pesos, I ordered vanilla flavor since it was cheaper.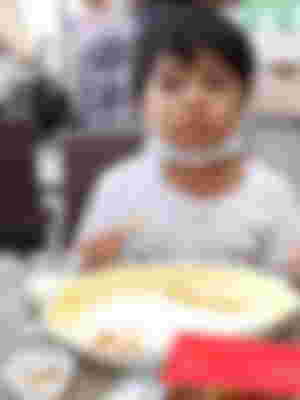 I enjoyed seeing my son eating the foods I ordered for him. I took photos of him while eating and though the foods I ordered were not plenty, the good thing was he almost ate all that I ordered for him.
We went home after eating.
My Final Say
I enjoyed being a mother. That moment that we ate together was unforgettable. Those bonding moments are very important to me and I am looking forward for more moments with my son including his father and our family.
I just hope that he will begin liking to go to school. Some students are now face to face set up but my son still wants to be at home and just play. I also want him to interact with other people and learn a lot in school.
Thank you for reading my article and have a nice day to all.