I Am Verbally Abused Eversince I Was A Kid Up To Now
May 1, 2022
I have been longing to write this topic so that I could express my emotions that has always been a burden to me. Though I have been telling this to people close to me, it also helps when you share it through writing.
I grew up witth my mother. My father used to work abroad since I was a little kid and that is why I am not close to him. Until now that I am a mother, I am still not close to him which has been part of our families argument.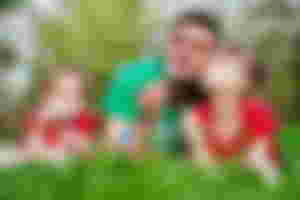 I tried to be a good daughter but it always ended being misunderstood. But I knew that I have a part why my father is always including me in most of the arguments.
Simply because I am not talking to him. Unlike other father-daughter relationships, we are totally not like them. It feels to me that he is a stranger inside the house. I cannot look at him or even talk to him unless needed. My other siblings are close to both my mother and father. I am just different.
Whenever my father was drunk, he always mentioned me . He kept asking me why I am not talking to him . He confronted me in front of my family if he has done something wrong to me. He wanted me to speak and tell the truth.
But what I always say is that there is nothing wrong. It was just hat I have nothing to tell him. It seemed bad but I cannot talk to him. I just want them to accept the fact that I cannot talk to him.
When my mother was still alive, she was the one who saved me whenever my father scolded me. I knew how hard it was for her everytime it happened.
I am still carrying the pain in the past. I knew it was not good to keep the amger with my father but I cannot help it. Those words that he said gave me a bad impression towards him. I remember those words when he cursed me and telling me that I will not succeed in life no matter how I try. He always compares me to his relatives that have bad characteristics.
The worst thing that he said that I cannot forget was when he told me that I should be the one who died rather than my sister who passed away. I knew he just.said those things when he got mad at me and he will apologized but those words stucked in my head. They were stucked that I felt my mind is getting full with the words he told me.
Because of that, I hate him more. I knew that it was too bad for a daugbter to hate his father. I also knew that he did not mean to say most of his bad words. It just came out of his mouth due to anger. But I am a very sensitive person and those words were in my mind for a very long time.
What I did whenever I am scolded is by talking to a friend. I don't want to keep it with me. I always asked myself if I am the only person in this world who is not close to his father.
It was not my intention not to get close to him but this is what I felt. There are times that I am not mad at him but I still cannot talk to him. It seemed that there is nothing we can talk about. As simple as I don't want to talk to him. But I don't know why I can talk to others but not to him.
I can say that I am verbally abused. Sometines, it crossed my mind that it would be better to be physically abused rathan than verbally. When you are physically abused, the scars will healed and will be gone. But verbally, it is my mental, physical, spiritual and emotional health that suffers.
Though I tried to forget those words, they still remained in my mind as I grew up. It's like I'm saving coins in the piggy bank. As much as I want to remove those bad things in my mind and forget it, it was just there in my mind and saving all those words that my father badly told me.
The hate in him increased as times passed by. What makes him more mad was when I entered a complicated relationship. Even though my partner and I were in a 9 years relationship, he still disapproved him.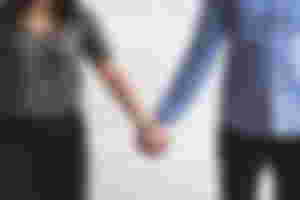 2When my mother passed away, he said that there will be changes. I thought it includes him acceptijg my partner. At first, everything was okay but as times passed by, he was showing again his bad side. When my boyfruend is around, I noticed his face got mad which is very noticeable. He will not cook food. He would rather stay in hia room than showing up. He degraded my boyfriends job and he has done a lot of negative things and said bad about my boyfriend.
Those were just some of the many things that he is doing when my boyfriend is here.
It makes me more mad at hin. I know he is my father but there are tines that he is too much. I am in my right age but I felt that he was controlling ny freedom.
I thought that having a son will make him more acceptable but instead, it got compicated. I just told my partner to ignore it even it is hard. What matters is myself and my sons love and support to him.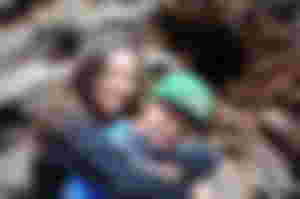 I have been open to my partner in everyrhing. He knew that my father hated him. He knew what my father was saying to him. I knew it affected him so much.
I even asked him if he was tired. I understand if he wanted to give up on our relationship and I will accept it. But he insisted. He is willing to continue our relationship and I am proud of hin for that
I know it is not easy for him. He still visited us at home. Before, he used to sleep in our house during his rest days but when another incident happened when my fsther was drunk again, I told hin not to sleep in our house unless my father told to do so but he can visit us of course. It is his right as a father to our son.
I am not a bad daughter. I am just getting mad when my father is saying those offensive things to me and to my boyfriend. It hurts me a lot. He always do thar especially when he is drunk.
I tried understanding him more especially that my mother is no longer here to support him. He apologized at times after what he has said but I cannot forgive and forget.
I can forgive but those pain were still in my head and mind. I always admit that I have a part in his life why he is sad but that doesn't give him the right to speak to me everything that he wants to say even it is out of boundaries. If ever I could go back and reset everyrhing, that includes me being close to him.
Have a nice day to everyone and please don't hate me.