Why A Country Hire Foreign People To Work To Make Money?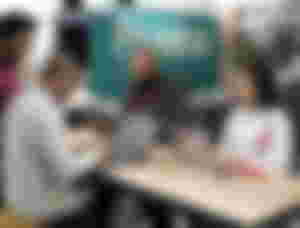 You all already know the answer of the question on the title of this discussion. There are several reasons but only two facts behind it. Those two facts are money and quality. Suppose, you have money but there is no qualified worker for your business in your own country so you hire foreign workers to build your business and you've lacking of workers from your own country. Likely you need best quality but it can't be provided by your country workers and you don't want to compromise with the quality.
When the money is a fact. Many people from underdeveloped countries go abroad as worker or labour and they earn in dollars and pounds which is more valuable than their local currency. Make it more clear for you, suppose you are a citizen of Bangladesh and you are not so educated but had training laboring to go abroad to sell labour to make money.
Bangladeshi currency is known as taka which is lesser than foreign currency like USD and pounds. 1 USD is approximately 100 Bangladeshi taka which means USD is 100x valuable than taka. So when a US citizen wish to save money and want a labour to save money can hire a foreigner who will work for 10 dollars which may charged by your local labour 20 dollars so here you can save 10 dollars and the foreign worker or labour will be happy with the 10 dollars he/she earned which will be 100x greater in his/her local currency. So here a person can save money by hiring foreign worker.
On the other hand an under developed country hire foreign workers to ensure the best quality. Suppose your company needs a rare kind of service which is not available in your country but available in developed countries like in US,UK or Canada. So your company will pay a big amount of money for the foreign worker who will give you the service by ensuring the quality. So here is another reason behind hiring foreign workers or labour.
In my life I've seen my country industrialists hire engineers or labour from Japan, China and from many developed countries and I'm sure they were paid a big sum for their work or service. That work only can be done by them as they knows the formula and this way workers earn foreign currencies. It has a great impact on our finance and business. When workers work for foreign currency, they contribute to bring remittance for their country which is really great for the economy of a country.
Most of the people who found physically fit but not much interested to study become the labour and get training to sell labour to foreign countries in a good rate. They send money to their family which is known as remittance and they also support the economy of their country. So here we can see another reason behind hiring foreign worker or labour. Developed countries save their money and under developed countries hire for unique quality that can help making more money. So money is the main fact behind hiring foreign workers.