What If BTC Hit 50k In This December?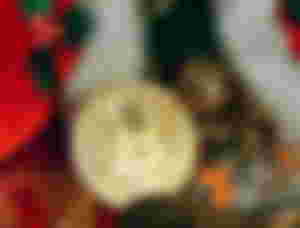 Free Images From Unsplash
This is a piece of prediction not a financial advice that we should buy crypto coins and hold it for the moment when BTC will hit at least 50k. When boss coin BTC will pump and ETH also pump, we can expect a good price of altcoins. Altcoins are my concern because as a small crypto trader I prefer buying altcoins as I can't afford buying a bitcoin or a ethereum but many of you can afford buying bitcoin or ethereum.
The prediction in the air is both negative and positive because some says BTC can cross It's all time high price in this January or after the halving, some says bitcoin price will be down once again before the bull market. Market is green means we can earn profit from our holding and when price is good enough some crypto earning platform will pay good sum of coins and that's a big positive side and as a crypto earner its a good news.
The recent progress of BTC price already bring some positive changes in crypto earning and that's the magic of crypto price up and it may go to the moon. Social media X is flooded with tweets on crypto coins and I follow some crypto analysts there and I can see their prediction on coins. Some of my friends also research market and they share probable conditions of coins. BTC is 37k+ today and ethereum is 2k+ in price but altcoins are not pumping as boss coin is pumping or maybe I'm expecting little more from the altcoins I'm holding right now.
Market was absolutely red yesterday but suddenly this morning it showing green candles but the price of crypto coins is still bellow expectation but I've set my desired price and hopeful for a pump. Altcoins trading seems risky but it helps a lot to earn more profit if we can afford to hold for the right time patiently. Green candles in the market makes us hopeful specially when we are holding coins. Meme coin Pepe also performing too good and I may buy some when the price of it will be little down.
According to Binance, BTC pump +5.21% and Pepe pump +6.90 and other altcoins are also showing green candles. My $1.26 worth Pepe is now $1.93 which is closer to $2. Pepe is not for trading but can be a good choice to hold. I may buy $10 worth Pepe next time when price will be down. I can't buy more because I'm already trading altcoins to recover my losses as much possible. What if BTC is 50k in this Christmas and it sounds like Christmas gift for investors and BTC holders even a gift for all crypto lovers. We should dream big!
Thanks For Stopping By!!