Think Positive! Crypto Currencies Will Be Back On Track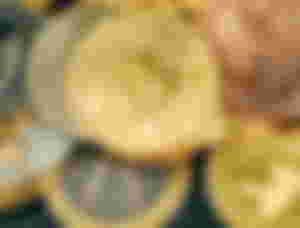 Hope this rise will be go forward. BTC is going up and it looks so good! Past few weeks red signal in crypto world makes many upset and few days ago I saw BTC was down to 18k and today I saw its 21k and we all crypto lover want this rise will go forward and no more down.
I want to see BTC go to the moon but for now if it will be more than 30k then I'll be happy so far as I inversed a little amount when BTC was 30k. And I think I've mentioned this thousands time in my previous blogs. Today I'll try to share some positive vibes as I'm feeling right now.
Among you who doesn't miss those golden days of 2021? I miss those days but at that time I had a little amount on hold even now I've little amount on hold but my concern is about big investors who going to grab a big profit when each crypto coins will go to the moon.
I had experience a greatest year on crypto, it was good pump but I had a little to harvest. And when price is down its a golden opportunity to invest for many. When holdings takes long time, we become impatient to see the pump.
Green signal in crypto world is the wish of crypto lovers doesn't matter how big or how small amount we are holding in our wallet. Crypto rising is also rise the hope and encourage crypto traders. So when it moves forward from 18k to 21k in a week, we become more hopeful and it worth to be.
History is the witness of crypto rising up and this was something really positive and unforgettable. So once again we can wish for a good pump before the end of 2022. Hold tight patience and coins can bring good luck. Sounds crypto-currencies will be back on track as it was in 2021. I'm not sure when it showed the all time high price up but I've experienced the big jump on 2021 so I'm talking about this year.
Actually I've a little amount of BCH and hive on hold in my trust wallet and binance, I'm hopeful for the price up and badly waiting to harvest even its a little amount of crypto but I want to see them as cash in my pocket, why? Because my earning boost my power of working and it also something that encourage me or motivate me more. Who doesn't love to spend the earning? I also love to buy my favourite stuffs with the money I earn and crypto is a blessing in my life even its a blessing for many of us, there is no doubt!