The Rain And Life Story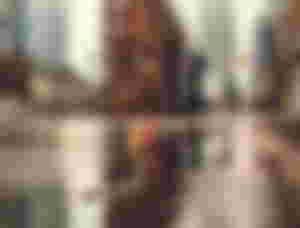 Source: Unsplash Images
More than 12 hours its raining continuously. Most of the people are house arrest at this time. Night rain is beautiful because it bring cool and peaceful sleep but day raining is not fine when people need to go out. When I'm writing this post, it is almost afternoon and it is still raining. So I can say the rain is unstoppable for around 24 hours or long. It was dark in the morning and had a morning sleep. My fever, cold and flu still bothering me. If I switch on fan, my runny nose get worse and its watery. If I switch off fan, Its hot so I'm going through a critical situation.
Last night rain helped me having good sleep but at midnight when I woke up, I couldn't sleep till the dawn. I'm blessed that I attend prayers at that time and its my regular routine. Sometimes I can't wake up in the morning and there is a reason and it is late night sleeping. I was watching a movie on my laptop but I was feeling worse for fever and cold so I left the movie incomplete and tried to sleep. Raining outside made the weather cool but without fan over head I start sweating most of the time.
Writing this post by taking several breaks because illness make me tired faster and my body is not cooperating with my mind. I'm mentally strong and well but physically not fine. I had vomiting too, stomach ache and several body parts pain. Raining outside seems planing to bring flood in my city, it is unstoppable and I can't enjoy it with this illness. I just hope my fever will be fine soon. Flu or cold is more irritating. I took several rest but it doesn't make me feel good. When we fall sick, we understand the value of wellness and the blessing of having good health. Right now I'm waiting to get back my blessed days.
No plan for going out specially on the rain but I feel hungry for snacks in the evening and I've eaten all the foods I had in my room. To avoid the hunger I may try to sleep again or may spend time watching movie. If raining will stop then I may go out for buying some snacks or food. The season change affect my body every year but I suffer from cold not fever. These days fever is a dangerous sign as we know about dengue fever and fever of corona. I just hope my fever is not dangerous like that. I'm trying to have necessary treatment at home beside having medicine. Hope you all stay safe and don't suffer from such illness I'm suffering from, right now.
Thanks For Stopping By!!