Some Flowers Drop Prematurely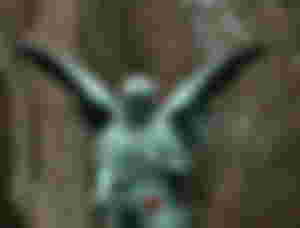 Images From Unsplash
The thought came to my mind when I was thinking about legends who died at their early age but still alive in their work and contribution. A YouTube short about 80's Pakistani pop singer Nazia Hassan bring this thought in my mind. She was died at her early age. The Bollywood star Divya Bharti can be another example who died at the age of 19 and she was very charming and unforgettable face. They were like flowers but they died spreading the fragrance of their talent and that's why people still remember them with the love they earned when they were alive.
This is not only about actors and singer, this is about many talented individuals who died at their early age. I believe if they would alive for long time they could show more talent to this world but it was a misfortunate that they died early and it was not in their own hand. Death is the truth of our life and we all have to die one day. At the same time many talented people live 80-90 years, sometimes a little more or less than this but I believe before the age of 50 should consider as early death.
Legends and celebrities will always alive in the heart of their fan. I never saw them in real life but I saw a talented person who was nip in bud and couldn't fight more with the pressure and problems in life so got died at her early age. I'm talking about my mom who was my star, who was my legend and celebrity but her death was really very early. She was died before she could turn 45 and her talent was buried when she got married and gave birth of four children. She dedicated her whole life to her family but once she got an offer of singing on Radio but she was not allowed to do it because of family restrictions.
Early died talented individuals can be compared to premature flowers as they impress with the beautiful appearance and fragrance can be compared to the talent of these talented people. They are just died physically but their work will be remembered by new generations. Many celebrities died before I was born but as a new generation I was curious about the talent we already lost.
Sometimes I become greedy to be like them, I want to be alive in people's heart as a sweet memory, I don't want to be a celebrity but I want to be alive by doing something great before my death. Maybe I'm expecting too much but see people who died 23 years ago and 30 years ago still living in our heart and they were impressive in their life and some of them are still unreplaceable. Isn't it amazing? Talent shouldn't go waste and we all have talent that can be useful for us for the lifetime.
Thanks For Stopping By!