See How Inflation Affected Life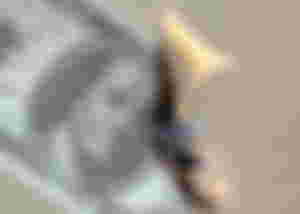 We all are familiar with the word inflation now because we all are go through the situation and changes inflation bring in our life. In 2020 when I checked in a luxurious hostel that hostel even compromised with the quality of foods and services but they increase the rent and make customers understand that they are providing the same luxurious facilities as they served before but its partially true because after 3 years when I'm here I can see services are not like before.
Food quality is not good like before. They replace air condition with electronic fans, they removed router in reading room and some of their regular customers are compromising by switching off air condition for 5-6 hours in a day. Some of their active and regular stuff is disappear which means they left job or they were fired to save the budged and run the hostel business successfully. The roof top had two swing for we girls but that service also no longer available. There are many services like these are compromised for inflation.
Some business seems taking advantages of increasing the price of every product like I'm taking about the hostel business. Services are compromised but rent is high, really unbearable but some people like me has nothing to do. Just take 7 days facilities and already suffering from several issues. Inflation is responsible behind all these sufferings. Last night when I was sleeping, around at 2 am a roommate switch off the AC and I can't sleep if fan or AC is off.
I woke up and switch on AC and suddenly she told that she just off the AC, I got angry but I told I can't sleep without fan or AC. I paid for 7 days and suffering issues like I'm here for suffering. Inflation affect my life this way. I thought I'll complain against the woman switch off AC but later I calm down myself. The woman gave my footwear to others and she seems not good to me. Now I'm walking barefooted everywhere.
Its raining outside so can't go outside to buy a footwear. Life is tough now and this inflation seems making situations like riches begging from beggars. Needy people all around of us and riches are more needy because they are used to living a life of a rich anyhow. The price will increase more but it will never decrease again. There are very few things may reduce the price later but most of the products and services will increase the charge. Having low income could make like worse and people may stop being honest for this inflation. This affected a lot many lives in many ways.
Thanks For Stopping By