Second Time Trading Was A Trap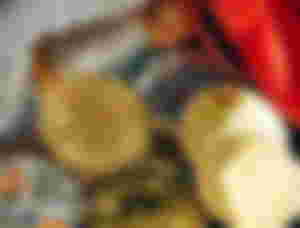 Unsplash Images
This happened to me and I feel like fall into the trap when tried for the second time trading. All my USDT in spot wallet invested for a specific crypto coin which showed a big pump last night. Thankfully I can wait for next pump so I'm not yet a loser. First time I bought and sold in profit. I made $5 in my first trading. When I decide to buy again for the second time, I made an unwise decision and I feel like fall into trap.
My asset go down and if I sell right now I'll lose $50 more or a little less. I was so impatient once again and I have to wait for next pump and how long the waiting will be, absolutely unpredictable. Last night pump was a big pump and it was more than expectation. So I was overwhelmed but sudden fall down of price made my balance below expectation.
I did the tradsafe at dawn and slept again. I had worse dream and it was about losing my crypto assets and it was theft. I was shouting about my asset and someone stollen my phone and transferred all balance to the wallet of the thief. I had anxiety in my dream but I felt relax after waking up from the morning sleep and realized it was just a bad dream that shouldn't come true.
Maybe I became greedy for second time trading and now my asset is going down. I wish the pump happen again and I may get back my capital with profit. Waiting is painful in such cases even when we don't need money but we want to see our money or asset safe and pumping. Price dumping of coins is frustrating for many. I'm lucky that I can hold my asset for long time. I didn't decide trading with such high risk if I was unable to hold my coins. Hope the risk will bring profit and will be proof fruitful.
For now, yes I fall into the trap and if the pump not happen in next three months then it is a trap for me and I fall into the trap for my own decision. None and nothing is responsible behind the fall but I think I should think positive. If I make profit, I'll definitely share that in my blog but as I said, waiting is painful and I'm bad at holding patience, specially in the trading. But this time I have to be patience or else I may have to lose my asset with compromised price and that is painful. I wish all crypto traders will take decision wisely to avoid such trap I'm talking about!
Thanks For Reading!!