Recreating Good Memories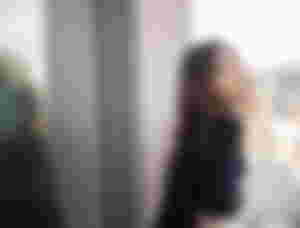 Unsplash Images Used
Recreating good memories indeed a good idea to feel great. Basically it helps making relationship stronger and healthy. Not only talking about love and marital relationship but also talking about all the relationship that should go forward for lifetime. It could be bonding between two siblings, mother daughter, father son, between two friends or any relationship that we want to carry forward for lifetime. So how we can recreate good memories with the same person or people we loved and we were loved.
Photos are the best memory saver and we have some good photos from the past like you have good photos with your sibling and convince them recreating the moment and click one more image with the same pose and expression. I saw many doing this on social media and I find that pretty interesting. This can be recreating for any kind of relationship that is valuable for you.
Our busy life often makes us busy with work and making money and its hard to make others understand how valuable they are in our life so recreating good memories can make the bond stronger and interesting too. You can overcome the boredom of everyday's routine life. Travelling a good place that you already travelled many or few years ago with the same person you loved and this way you and your loved one can recall good memories that you both spent there. And don't forget to capture the moment once again.
Sometimes you could be fail to convince the person you loved to recreate good memories, don't be upset for that and you can go there alone and recall good memories that bring a smile on your face and this is really good for a healthy life. I did it myself because life doesn't allow everyone to recreate the good memories because all are busy to make money or pissed with responsibilities and forget to live a life. For me it was not possible to recreate but I recalled them. How? Let me tell you!
My school was passed many years ago so I went back to my school, touch walls there met teachers and recall good memories with the teachers. I recall my good memories with friends like we played on playground, enjoyed sharing tiffin, gossips, pulling legs and trolling each other, we trolled teachers too which was more funny. We laugh together, sometimes cried together. Those days were beautiful and memories of those days make me smile. I often visited school, college and university campus to recall sweet memories but couldn't recall them because my friends and classmates are not available at the same time.
Recreating good memories can be possible with life partner, with parents, siblings if they have enough time for it. Some relationships are valuable to us but we can't express it properly, recreating good memories can help us making things interesting and we can realize how important and valuable the person we are having in our life. Did you ever try recreating or recalling good memories with person you love and live? Trust me, its awesome!
Thanks For Stopping By!!