Pick The Trend, Hit The Profit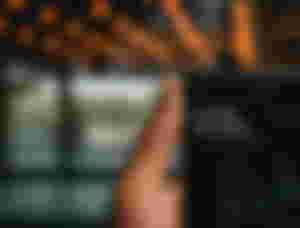 This morning I was thinking about money making plans and write something about this topic so here I come. Time is changeable and time to time trend also change or repeat itself. We always can't expect making money from our old version, I mean like app and site development we also need self development and discover a new me (positive way) is always awesome.
So how we can be more improve to make more profit from our regular business? This is the discussion topic of today's blog, wish you going read till the end of this blog and find something interesting. We all make money more or less but our profit can be double or triple by applying few smart trick and amongst all trick I prefer following or picking the trend and mix it up with the business you run. And see the result.
What is trending? These days we have no need to search for trend as trendy things get viral in social media platforms so keep your eyes open and pick the trend to make some extra profit. This is not difficult and you can find a little difficult at the beginning if the trend is unable to match your business. For example a hair style of men become trendy and almost all the youngsters following it so its not like a barber or hair styler can make profit from this trendy hairstyle.
A t-shirt designer can pick the trend and print the photo of a guy with the trendy hairstyle. If your business is about clothing you can use a photo of a model with the trendy hairstyle. It was just an example. There are many viral news that can be a part of trend and that trend can be a key to make profit from your business. When it was pandemics I can remember that a flavour of coffee get viral and trending topic both at my place and neighbour countries. And I'm sure, coffee shops earned a smart profit from this trendy coffee known as Dalgona coffee.
Sometimes money making ideas are buzzing around us but we don't know how to take advantage of it. But when we learn to bring updates with the time in our business, our business will never run out of money or profit, the all we need a proper plan and some publicity by publishing some ads where people gather for this. History is witness of the failure of many business because those were stick on back dated concept and those business were deny to update, as a result they buried in the history and couldn't bring updated versions.
Trend followers mostly look for trendy things in their lifestyle and they influence others too as a role model. So when we decide to add trend in our business, it will increase our product sell for more money or profit. But before following the trend we should also make a research on public demand and craze about things.
For example a super hero in television series become the most favorite of kids and you are adding the image of super hero on your product like school bags, shirts,caps, mugs and any kind of kidswears. As a result there will increase the selling rate than usual and using the super hero trend will be successful too. So this was my highlighted points to make profit from our business and you have to know how to apply it on your business that can grab attention of many people.