It Works Like Over A Night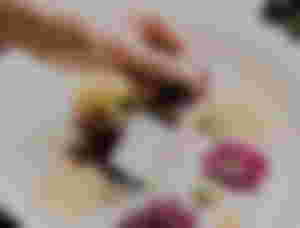 Source: Unsplash Images
A day ago yesterday I wrote about my three online orders. Among them the hair oil reached to me faster as the seller delivered it super fast. Its a herbal hair oil and it has no side effect but it work like a magic. I used it yesterday and slept well all night long. In the morning when I comb my hair, I was surprised that the hair fall issue is 99% solved. Past few days for a single time it doesn't happen to me that I comb hair and a bunch of hair fall on my floor and some with the comb. This oil is homemade all in one hair problem solution.
This is the first time when I feel like I bought something really authentic and satisfying but I know I shouldn't be so quick to make a positive review of it. I think I should observe the result of regular use for a week at least. The oil is expensive but if it works I've no problem to pay for it even it could be expensive. Hair is my love, my emotions connected to it since my childhood days. Last few weeks the massive hair fall made me worried even some area of my scalp looks like half bald. So I decide to order something and this homemade oil deserves to buy.
Glad that Almighty send this remedy for my hair before I get bald. Hair fall made me worried like I thought I may have serious disease in my internal organs that's why suffering from this too much hair fall but this oil proof me wrong and now I'm feeling good mentally and physically. My money is not wasted I may order again if the weekly result of using this hair oil shows positive sign all the time.
This hair oil has no harmful chemical and that's why it is more trustworthy. I just wish my two more purchased products online also prove authentic and those products not yet delivered to me but I got message that it will come to me today or tomorrow. It feels good when we experience that our money is not wasted and its a satisfaction that we paid for authentic products. I wish my hair become healthy and strong like before and this oil may have no side effect though it assured it has no side effect but I'll accept it when I'll get the complete positive result.
Online product purchasing is not bad though I've paid extra money for it as delivery charge. As I said in my previous post, the delivery charge is painful but when product is good enough and authentic then the extra money payment doesn't matter actually. Good things has good demand and price, this is very natural and acceptable. I wish online purchase bring position experience for all of us. No one wants to be cheated and our money is our result of hard work and no one wants to waste it for useless things.
Thanks For Stopping By!!