Internet Connection To Help Improving Financial Condition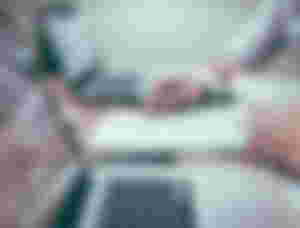 Even a little business has a social media page to reach more people. Providing internet connection is a kind of business itself and many youngsters bringing this service providing to the villages. When I was in my hometown I took internet connection from my classmates whose brought broadband internet connection in our city for the first time and they did a great business through it. At that time it was a little bit expensive as I paid total 3k BDT (Bangladeshi Taka) but now its very much affordable and cheap. And this is really great for new generation who have interest promoting business and services online.
Available internet connection made it easy to reach more people at a time. Youngsters after completing study not sitting unemployed, they are thinking about their start up business online and this became possible with the help of available internet connection. So indeed internet connection is a blessing which is helping people earning in two ways. One people who serving internet connection service can earn from it and people who works online and doing business online can earn from it.
Now many of us want to see and experience the availability of internet in villages and underdeveloped areas. We all want to see a technology based world where there each life is living a happy and financially independent life. Village people also should experience the blessing of internet connection and should work on their financial status. It may takes time but the initiative should be taken asap.
Where I found cryptocurrency? Who told me about it? Where from I start earning it? I ask myself these questions and the root of all answer is internet. Yes, internet helped me knowing about cryptocurrency and money making platforms available online. I've found cryptocurrency when I used internet regularly. A virtual friend who lives in Philippines told me about cryptocurrency for the first time via chatting on social media. I start earning cryptos from blockchain based blogging platform and there the journey begins with crypto currencies.
Before knowing more about crypto I've earned dollars online by doing writing jobs so internet prove itself such a blessing since the beginning. It was not my aim but it became my aim when I found it interesting and something I'm going to love. Life is awesome with internet and I'm blessed to have it in my life when I was a student. It helped me earning to bear educational expenses and sometimes helped me buying necessary things at that time but today its helping me earning livelihood and not only helping me but also helping many people around the world.
A single financial blog is not enough to discuss about the contribution of internet connection or technology in our life. Its a very big thing to discuss and the discussion could be very big if we start discussing each and every contribution of it to our life. Today I was thinking about it so I prefer to write on it. Internet connection has great contribution to my financial and personal life. It belongs to my life and can't imagine my life without it. Many lifestyle based on technology and it indeed a blessing, no doubt on that.