How Was Your Shopping For Festival?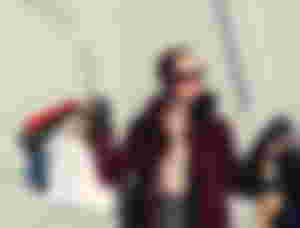 Its Eid-ul-adha festival for Muslims today. This Eid is special for qurbani which means sacrifice. Rich people beside having the best animal to sacrifice on this occasion also purchase new cloths like Punjabi, shirt, pant and possibly fashionable and trendy cloths. So this is another golden chance for retailers to earn good money from their business.
Lower middle class who has at least ability to sacrifice animal they only spend for this and skip the plan for shopping for clothing. Actually I grow up seeing this. We have two Eid festivals in a year and we did shopping for one Eid and the other sacrificed for having animal to distribute meal among poor people. Having a animal for the Qurbani process is also a kind of shopping as we pay a big amount for it.
Recently I've seen a big buffalo bought by a local rich family and the buffalo was expensive. In Bangladeshi taka the price of the biggest buffalo was 4 lakh which means the price is Approximately 4300 USD. Personally I need many years to accumulate the amount LOL. The buffalo was really very big so the price of it was reasonable. Many people took selfies with the buffalo. Rich people can afford anything like this and this can be included in their shopping list as they paid a big amount.
We Muslims only has two festivals but there are many religion who has several kind of festival to celebrate. So shopping for them like everyday activity. Sellers look for the best season for selling their goods and most of the festivals are golden chance for clothing sellers. Business of clothing and shoes can earn good money at this time. Festivals are money making season for sellers or businessmen. And how was your shopping on this festival?
Rich people hardly calculate how much they going to spend but calculating and making budget is something we should appreciate. If we have money that doesn't mean we should buy things we like them all. Having a control is good though its true when we see our favorite or eye catchy things we hardly can control and spend money as much we can afford. But this could bring trouble for us later and we have high chances of suffering from run out of money.
Before having a happy shopping we should have a specific amount as budget and this can help us focusing things we really want to have and useful for us. Actually often I found myself buying unplanned and unnecessary goods from the market which is not a good sign. Sometimes I feel like I'm a miser but skipping buying unnecessary eye catchy things is not misery, its a sign of being frugal.
Anyway, Happy shopping when its time for festival. Buy accordingly and save as much possible. Many shopping mall offer discounts in festivals and many buyers take advantage of it. Sellers offer discounts but they surely earn profit from the sell. Hope you will spend money wisely when doing a mega shopping for festivals.