High Time To Hold And Buy Crypto Coins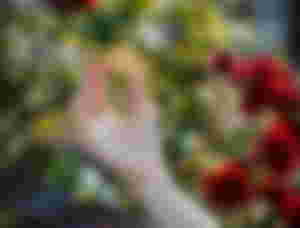 Free Images From Unsplash
Just a day ago I was almost ready to trade but I decide to hold. Today market is showing red candle which is the best time to buy crypto coins and hold tight untill next green signal from the market. The ups and down game will be continuous but question is when I'll be proud on my trading decision? Every time when I buy the price go down and when I sell the price go up and some regret left for me.
The regret is not about any kind of loss but about having big profit. We should dream big and aim big and that's the reason behind my regret but at the same time I'm practicing patience of holding my coins is also something that deserve appreciation. It would be red candle in the market but the price of each coin is not serious down so that is a good sign about crypto coins and market.
Bitcoin is 36k plus now and it was 37k plus yesterday. Still there is hope to see BTC $40 in next few weeks. Anything positive or negative can happen and we should be ready for both situation. Boss coin price pumping means altcoins will also perform good and I'll keep continue waiting untill my altcoin price will be up. As always not expecting big profit but dreaming big to hold for big. If yesterday I trade I might earn a little profit but I choose to hold it untill it reach the target amount.
Price fall down of our holding sometimes makes us scared but when we can hold, nothing to be worried. Red candles in the crypto market bring buying opportunity for stable coin holders or wise investors. I always get desperate to trade and that that's why my trading goes wrong as a result I need to wait for next green candle for long time. If somehow I get impatient and sell my coins in loss then it will be my own responsibility that I accept the loss. Crypto market bring opportunities for both buyers and sellers and the all we need to take advantage of it.
Whoever buying right now has high chances to make a good amount of profit in next green candle. Unfortunately I can't buy now but I'll definitely hold untill the price go up. Thankfully I don't have any financial emergency right now to withdraw my coins and I'm able to hold tight my Altcoins. Seeing the down market is frustrating so better we set a notification alert when price will be up we will enter the market once again for trading. Good luck to all wise investors who going to invest on crypto today. Its a lucky day for them. For me its a rainy Friday only.
Thanks For Stopping By!!