Financial Fitness Should Be The Priority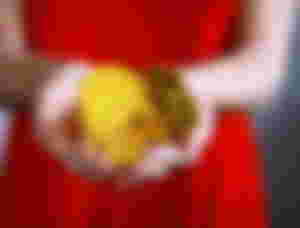 Source : Unsplash Images
Money showed me the reality of life many times and I don't want to take any more risk. So I just decide to have my money in my personal wallet and that's why sacrificed many opportunities and scopes that maybe waiting for me. Its fine specially when our financial fitness is a priority.
I want to be relax by having my own money in my very own wallet. I've no more strength and courage to keep my money in virtual wallet where from my money already stolen recently. It doesn't mean that I've lost my patience and trust. I'll keep working for money but I don't want any risk that scare me to live a happy life.
Not sure how long I'll be alive but the long I'll alive, I want to be relax and risk free. I'm ready to work if the work can pay me and I've earned some and saved it for two years but now I want them at once. Many asking me why suddenly I'm doing this! I'm listening to my inner voice and it force me to have my asset in my own wallet which make me feel safe and secured. Storing all the money on a specific place is not wise. So we should keep it on several wallet. It same about cryptos, we should keep it on different wallet and use them when necessary.
The decision was not easy for me at the beginning and I thought a lot. Later I realized, if I want my own wellness and need to focus on doing something creative then I must should take care of my financial fitness. In my 15 years of working life I can remember that I asked for financial help to anyone. I start working when I was a college student and struggling for such a long time to hold my self respect and satisfaction and it only comes to me when I'm financially fit and fine.
Need one month time to have my all money in my personal wallet and later I'll use them for two purposes. Fifty percent of the money will be used for personal finance for bearing monthly expenses and fifty percent will be use for investment or trading. I need to see my wallet with asset not empty so I'll try my best to use my money wisely. Without money I feel so insecure and once I've faced the cruel world and some real face when I had nothing. I did struggle and it is still going on.
I wish I may earn more and can save more for future and I also want to donate some from my earning. I don't know if the decision was right or wrong but I know that the decision will help me having financial fitness and freedom for a year at least and that means a lot to me. I have a year to develop my skill and building another earning opportunity.
Thanks For Stopping By!!