Crypto Market These Days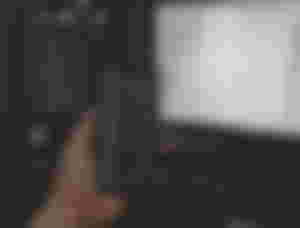 Free Images From Unsplash
Seems this time waiting going to be longer. Last few days crypto market is showing red candle and my capital amount of crypto asset price value go down. Around $120 can be loss if I don't hold my coins but I'm ready to wait and trying to stay strong. The fear of serious down fall of price is very common for we traders but holding coins means holding something precious that can be fruitful in the future. This is not something new that market is down. Just few days ago the green candle was on. This time again I was expecting a little more but that decision go wrong.
The down crypto market also affect our crypto earning on several platforms. Recently steem dollars (SBD) were start printing because steem price was above 25 cents but unfortunately the price is getting bellow 25 cents and SBD reward can be stopped anytime for we authors there. Steem dollar reward were stopped for more than a year and we steem earner was happy seeing the steem dollar reward back last week but it seems our happiness going to be temporary. Market down means our earning will be affected but we shouldn't lose hope as we experience good time after going through the bad time.
This is indeed a good time for investors and crypto market bring buying opportunity for investors time to time. My risky trading step is responsible behind this long time waiting. Holding crypto coins means holding a power and luckily I have that power though I'm not holding big amount of crypto coins. Green candles in the market can be helpful for holders and regular traders like me. The price value up and down also affect our crypto earning and our balance on writing platform also shows unstable as it update reward according to market price of our coins.
Nothing to get frustrated and better we stop checking our coin price time to time and set a reminder when price of our coin go up. These days are investor's day in crypto market and each coin is inviting you to invest. Thankfully BTC price is still in a good condition, it is above 30k which is a good sign. My expectation to see BTC 40k this year has chance because we have one more month before welcoming new year. crypto market can be change in a positive way soon and our earning will be improved too. Wish to come back to you all when Market will show some positive result.
Thanks For Stopping By!!