Crypto Market Looks Green But...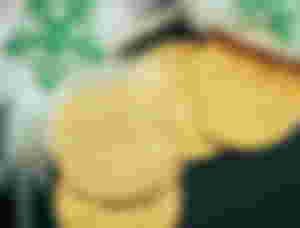 Free Images From Unsplash
Good sign that crypto market looks green but this is not yet the right time to trade. Price of coins are still below expectations and it may takes time to get back to the crypto trading. This is my personal finance or trading story. Wise traders definitely taking advantages of the market and this little price up down. Green candles in the market is a hope though it can turn red anytime and the waiting period could be longer than usual.
Waiting is better than experiencing loss. Will wait for the golden time when profits will fill my wallet and I'll be financially free for long time. Fortunately the meme coin Pepe is pumping and I bought total $8.26 worth pepe and the price of it now $9 and it looks good. If these Meme coin would pump huge and could help holders making huge profit. But this is good as day dream not logical.
At least Meme coin Pepe is showing good performance. My altcoins are still down though bitcoin as boss coin is pumping. Ethereum is also get back to price 2k plus though I'm not holding this big coin but altcoins pump when big coins pump more. Meme coins are not yet perfect for trading so better we hold it for a huge pump in the bull market. Hope I'm not expecting something impossible. Next time I'll try to wait for buying when market will show red candle but before that I need my altcoins reach at least the buying price.
A trader shouldn't regret on buying because taking risk is a must in crypto market. I've regret but at the same time I'm ready to wait until I can make the profit even it could be a little but not at least the loss. Regular trading is not important when the target is profit. Holding crypto coins means holding potential to make a decent amount of profit in near future. Getting impatient can be reason of loss so hold tight patience and coins even the waiting period can be longer.
Need of money can force investors to sell coins in loss but they still can sell as much necessary and can hold at least half of their crypto coins. This is not a financial advice at all and I hold coins as much I can hold for around 6-7 months. I'm hopeful and positive that my waiting will be not that longer and I'll definitely can make profit when I can wait few days or week. No problem if the waiting take few months. So stay positive and experience the blessing of crypto coins.
Thanks For Stopping By!!