Crypto Market Is Open For More Investors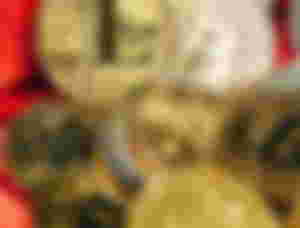 Source: Unsplash Images
All you crypto traders and lovers knows the market condition right now and it seems market inviting more investors as all the coins are down right now. Unfortunately, I've no money to take the advantage of down market and holding assets already in poor condition. Hope the moment I'll withdraw, it will pump as expected.
According to the market update from my friend, binance delisted many coins with lowest value and coins that has potentiality of scamming. I have a coin but transaction is suspend for the coin so I'm waiting for the moment when it will be free from any suspension. The down market is always can be consider as an opportunity for investors so I named the red candle time the golden time when market is open for more investors.
Though BTC is the boss of all coins but when it go down the other coins also show the same scenario and it seems all coins are connected to each other like family or relatives. If today I had enough USD then I may think about buying coins because picking the right time for investment and withdraw hardly last for long. My aim is always to earn profit and it doesn't need to be high, I'll be fine with a little profit and no loss.
The loss only can be possible when we are no longer able to hold our coins and market is very down. For example, I need some emergency cash but the market is showing red candle, sake of emergency I may have to compromise some coins even when it is bellow expectation. No one wants to experience the loss but we can't expect profit all the time specially when we are unable to hold and need of money is serious.
Whoever catching the deepest price in the market, has high chances to earn big profit. Right now my asset gets down more than 30% and only waiting for the green candle can save my precious investment. BTC is $28 k now but it was more than 30k few weeks ago and I wish the pump will be back and good time of harvesting crypto will come soon too.
If you are a investor and thinking about buying crypto then this is the best time for you to make more profit. If you want to wait more, you surely can because I'm not a financial advisor so I'm not recommending anything specific but sharing my personal experiences and thoughts. That's it!!