Crypto Coins Are In Best Buy Mood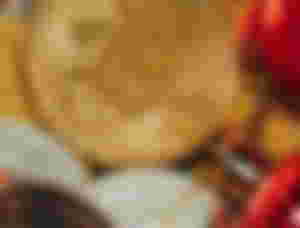 Unsplash Images
You know what I mean. Again red candles in the market. BTC and alt coins are down so I think they are in best buying mood. Most of the time I miss the chance to buy because no stable coin is available in my wallet right now. But no problem as the up and down game is constantly happening in the market. I just checked my favorite coin list in Binance and all coins are dumping.
Its been such a long time when I tried trading but now my coins are on hold and waiting for the pump. This time a big pump is required so waiting is the only way. Trading is not for impatient traders like me. Though I did loss a little in the past but now I'm holding patience. Sometimes I wish to trade even when its pump and dump a little. But later when I think about risk I just step back from it. But many can do this wisely especially who has good knowledge on market.
BTC now 28k and many experts predicting that it will be more valuable than gold in 2025. If you are ready to hold then the price of coin inviting you to buy and hold. But if you can't hold for 2025 then better you wait for the best buying time which means the price can drop down more. I'm not a financial advisor and I'm not recommending anything individually, just sharing news buzzing around me and the coin status right now.
If you have trust on altcoins then you can buy that too but BTC and ETH as crypto coin has good reputation in the market and kids are even familiar with these coins. Many fall for newly launched coins with great offers but this is risky to invest on newly launched coins as history showed us many scam news but investment should be at our own risk. Many coins scammed very smartly and successfully made fools the investors. Expecting more profit sometimes proved dangerous but taking risk is also important.
If taking risk is important then why not go with reputed coins in the market. Coins that existing in the market for long time not offering more profit but at least they have no plan to run away with the investment of investors. Not necessary all new coins will be fraud or scam but each coin takes time to reach a trustworthy level and new coins with good offers mostly launch to attract more investors. A sharp research may help before investment on newest coins.
This is a regret for crypto traders that coins are on best buy mood but we can't buy them at that time. But if we can wait for it then we can get the chance but need of money sometimes it doesn't allow us and necessity force us to sell when the market is down. This is the game of market. Right now if you are able to buy some BTC or altcoins for future pump then it can be a good step.
Thanks For Stopping By!!