Be Late But Be Safe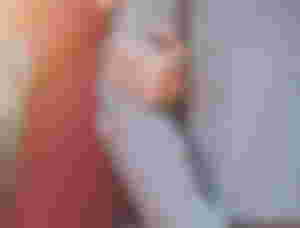 Source: Unsplash Images
Safety come first and this is not only about relationship but also about everythingofIf you care about time more than your life, it will be unwise. If you cross the road in hurry then you have high chances of accident and an accident can be the lifetime grief for you and your family. Today I bring this discussion because I was thinking about a beautiful girl who got married at her early age and divorce her husband because the choice was wrong.
The girl was only 20 when her family forced her to get married the man her family selected. She got married but her husband was not the right match for her. The man was very irresponsible as a result the girl left her husband. Her family took the decision of her life so after separation the girl is again the responsibility of her parents. The pressure of society force parents to do injustice to their girl child and they choose wrong life partner. Most of the people named it bad luck of a woman when parents could take time to observe the guy before giving hand of their daughter. Anyway, this was just an example.
Choosing right life partner is not that easy and quick but as a luck believer I also believe that sooner or later we get someone made for us. Still taking time to observe and then taking finale decision will be wise. If you are late then may society can back bite or get topic to gossip about your life but still it is fine because your life is not the headache of society. Your life and sufferings are also yours so if you care about society and back bites then you going to welcome sufferings in your life. So nothing is bad to be late. Just be right and be safe.
A good life partner can make your life heaven likely a bad life partner can make your life hell. If you are late to be in the heaven then there is nothing wrong but if you pay attention to society and choose a partner like a blind then do it at your own risk. Society only can pass comments and judge you they can't feel your sufferings and they can reduce your pain. But you can. A divorced and separated woman doesn't get respect from society and the society blame a woman when a marriage doesn't workout. Not sure about the society of others but our asian countries have society where women fight for their rights and suffer a lot if things.
Take time to take finale decisions of life and make sure that you are taking the right decision. Being late is better than lifetime regret. The day you will be able to ignore the bad comments of people in your society from that day you can ensure the happy life. Society find chance to poke women who get married late or get divorce and this is unbearable for many women. Having divorce is better than tolerating domestic violence and get married late is better than having a wrong life partner for life. I know women who chose wrong life partner, got died and left an irresponsible father for her children. Now those children are suffering. So its fine to get married late with the right person.
Thanks For Stopping By...!!