Marriage against our family: Really good for us or not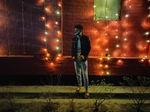 Hello my dear friends assalamualaikum to everyone.I hope and believe that you guys are passing some lovely moments with your family and friends.I am a little bit busy because of my Olympics preparation.But today something happens to my friends what make me come here and write about it.Marriage is not a short thing.It is a big decision cause you're going to spend your whole next year with them.It takes a lot of responsibilities and compromises for both boy and girl.So please read the whole post so that you can realize the concept.
But before going ahead I would like to thank all of my sponsers.They always give me encouragement, enthusiasm.Even I want to thank all of my subscribers for being with me.
I have a friend named Himel.He is in my age.He is with me from our childhood.He is a very decent boy.But the problem is he is in a relationship from almost 5 years with a correcterless girl.The reason is that she always try to be with boys except girls.And I thought she was cheating Himel from behind.But I didn't say anything to them as it is completely their relationship.My friend is a brilliant student,have a good family,sincere and honest.He loves her from heart and soul.All of a sudden I heard today that Himel married the girl whose name is Anni.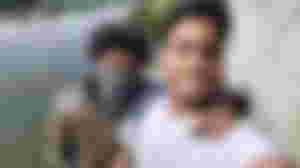 He is that boy holding the camera in hands with me.I was surprised 🙀 when I listened about this incident.I don't know why they did like this.They did this without taking their families decision.Another thing is that Himel parents don't like Anni and told Himel to stay far from her.They are not mature,don't have any job, adolescent,not have proper age for marriage.Himel thought his parents will never agree on their relationship and that's why he took this step.Now Himel father throw him from the house.They were just in a relationship....I don't know how much they love each other...but I think they did it wrong.
Even I don't know much about this kind of things.I am also in a relationship but didn't think about marriage ever.Yeah time will come....we will be together one-day.But everything has his perfect time and placement.Noone can understand your feelings and you more than your parents.They are most closet and caring person for us.If anyone can left their parents for their relationship it won't take too much time to break that relationship for another relationship.Now what will they do..?
I will never do like it cause I know if my love is pure then definitely I will get my love.It is better to be in pain for sometimes rather than suffering in miseries the whole life.Nowadays relationship don't take long to break.You may have seen every love marriage couple are in difficulties and making divorce.It is better to think about the negatives before doing anything.Their future can be ruined from now.I hope as a friends they may stay happy together and their family take them home.And I heard the girl always force my friends to act like this.She told him to break up cause his parents don't like her.They have no other options without marry each other alone.I don't know if the girl is good for him or not.I think she is not.
At last my questions for all of you...Is it right to marry someone you love but your parents don't..?Marry without thinking about the future and in little age can make us happy or not...?What will you do if you're in this kind of situation...?Will you left your parents for your love..? Trusting your partner blindly is good or worst..?Your carrear or relationship is more important to you..?
For me I can leave my body but not my Mom from me.I will fight against the whole world for my love but not with my mother.Thank you for reading friends...I don't know my explanation was good or bad..?But I tried my best to make you guys realize it.Hopefully we will meet again.
Don't forget to like and subscribe