one of the best creation of modern science(Laptop)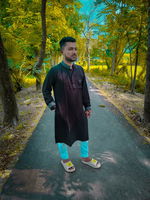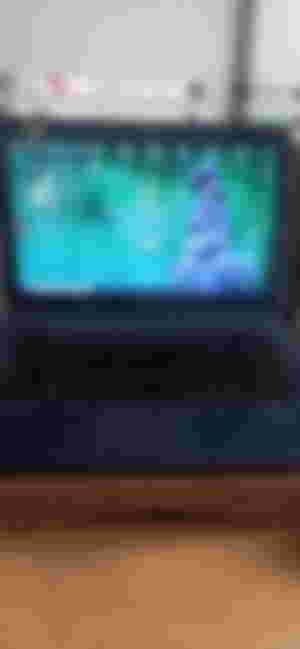 hey today I am going to share something familiar things. Its called Laptop. Everybody we know about it. two types of computer mainly has one is desktop and another is laptop. but now a days many more category also added. today i am going to tell about the advantage and disadvantage of laptop.
I do job as IT support engineer and i know and saw various types of laptop. here in picture i show you my official laptop which brand name is HP. everyone knows about this brand. its really great and to me my office laptop model and color really cool .i really love to use this laptop. its color is blue and to me its one of my fav color. more then 5 years i am using this laptop .
I don't face anything negative to use this . I use read cash app in my official laptop and every post done by it. i am so happy that this HP laptop is working smoothly and its a friendly relationship with mine.
Here has few advantage of a laptop. the best advantage is its low weight and easy to move in any place. a desktop pc can not move anywhere like if you wanna take a desktop pc outside from your home for work its really hard every time to move. so for business and official work Laptop take a great place all over the world. if anyone like to suggest me as a engineer i will suggest to buy Laptop. lots of categories has in the market. Low to high price there.
if middle class family like to buy a laptop then i will suggest them minimum 700$ budget need for it .low costing laptop don't support you well. when you use low prices laptop with low configuration after few months it will not work faster. you will feel boring. so I will suggest it above t buy minimum prize laptop. I don't know what I am writing but i know what i can do .
if anybody like to use a laptop then he should take a small place. if you have a desktop pc then it will take more place in your house or office. but a laptop you can use it anywhere.
when I was student it was a dream of mine i will have a laptop . as you know i am not a rich man I am from poor family so it was tough for me to buy a laptop . but 2006 i got my first desktop pc. I was happy also to get a desktop. that moment in student life it was not bad for me to use desktop.
but when i see others student use laptop i feel unhappy because its a hope and dream one day i will have a laptop. at 2008 finally i got my laptop and it was brand acer. But you know what i can not use that laptop more then 6 months. thief stolen this from my house. i was so upset. but my cousin gift me one more laptop and i use this many times.
when i join in office i got official laptop and i am using this. its really nice to get one more laptop to me. at home i have Dell laptop and in office i have HP laptop. But to me i was shocked when i first time see a sony vio laptop . it was bought from our office for our managing director. it was really great style.
i will suggest don't buy desktop use laptop you can use it every where.
world-class brand Laptop:
HP, Dell, Samsung, Acer, Lenovo, Apple, Sony Vio
I will suggest sony vio because its look just awesome.
enjoy your time and i will be happy if i can earn a lot and one day i can donate laptop to poor students. its one of my big dream that poor students can use modern science great invention and can make a good career and can earn money by using this.