dream to work in abroad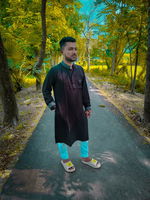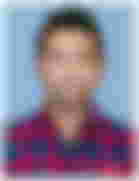 MD.SHARIFUL ISLAM
Chittagong, Bangladesh 4323 | +8801845320455 | shawon130@gmail.com
Skype: shariful_islam130 | WeChat: sharif5753
Professional Summary
Likable and dedicated IT Support engineer with over 9 years of experience in BSA Group of Companies. Eager to give proper IT Support to our company users with update technology.
Experience 
IT SUPPORT ENGINEER | 11/2012 – Current
BSA Group of Companies - Chittagong, Bangladesh
Work responsibilities
User Support
Provided technical support on company applications and IT solutions through phone, live chat and email.
Managed the deployment, configuring laptops and migrating user data.
CCTV Camera
Install and configure AVTECH, DAHUA, HIKVISION CCTV IP Cameras.
Daily check CCTV records.
Daily monitor CCTV cameras. If any cameras do
problem, then take step to solve that problem by our support team.
Operating System
Windows XP, Windows 7, Windows 8.1, Windows 10, Windows server 2012 Installation.
Software Installation
Driver/Antivirus/programming software installation.
Printer and Scanner
Printer and Scanner setup.
Troubleshoot of printer and scanner.
Hardware Solution
Assembling and troubleshooting of Computer hardware
devices.
Replaced faulty hardware components efficiently, accurately and within company timeframes.
Network
Basic networking, Configuration of TCP/IP setting,
Cabling and LAN troubleshooting.
WIFI Router configuration.
Data Backup
Keep all data Backup in FTP Server.
In every month I Write Data Backup in CD/DVD.
Attendance Device
Configure, setup and operate attendance devices (I clock)
Email Processing and Configure
Configure and maintain (Outlook Express, Windows Live Mail, Yahoo-mail, Gmail)
Core Qualifications
·         IT systems support
·         Networking
·         Remote support
·         Data entry documentation
·         Microsoft Office
·         Data backup and recovery
·         Efficient data entry
·         Data proofreading
·         CCTV operating and monitoring
·         CCTV surveillance
·         Windows operating systems
·         Windows 7 support
·         Windows 10 support
·         Windows 10 administration
·         Windows server knowledge
·         Hardware support
·         Hardware setup
·         Email and phone correspondence
·         Email support
·         Microsoft Outlook
Education
Feni Polytechnic Institute - Diploma in Engineering
Computer Science
Board: Bangladesh Technical Education Board
GPA/CGPA: 3.62
Year of Passing: 2009
Durgapur N.C High School - Secondary School Certificate
Science
Board: Chittagong
GPA/CGPA: 4.38
Year of Passing: 2005
Interests
Internet Browsing Playing Cricket, Soccer, Badminton
Network Building with new people
Languages
Bangla 
First Language
Proficient
English
Proficient