XRP has crashed hard from a two-month high reached early Monday, with a planned community buying effort failing to yield desired results. 
The cryptocurrency is trading near $0.42 at time of writing – down 40% from the high of $0.75 reached at around 11:10 UTC, according to CoinDesk 20 data.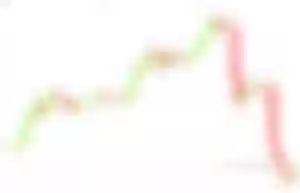 A coordinated buying effort by some 200,000 members of the two-day-old Telegram group called "Buy & Hold XRP" at 08:30 a.m. ET was supposed to push the cryptocurrency to higher resistance levels. Instead, XRP pulled back from $0.75 to $0.60 ahead of the crowd buying and extended losses to $0.40 after 08:30 a.m. ET.