Top 7 online platforms to earn free crypto currency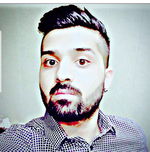 Its pretty surprising how we live in such a digitally advanced society but there are still so many people out there that have no idea about all the amazing online platforms that allow you to earn crypto currency for free. If you're also a crypto lover like me and would like to earn some crypto currency for free then make sure you read this article till the end.
When I say you will be able to earn cryptocurrency for free by that I certainly do not mean that you won't have to work for it. It simply means that these platforms will allows you to earn cryptocurrency without spending or investing anything from your own pocket. If I have made myself clear then let's start by sharing the first crypto earning platform on our list.
One of the oldest and most popular ways to earn some free crypto currency is through airdrops. A crypto airdrop is basically a type of marketing strategy that involves the free distribution of coins to user wallet addresses in return for doing simple tasks such as joining their telegram group or sharing one of their social media posts.
One of the most reliable platforms to participate in the latest crypto airdrops is Airdrop Alert. Here you will find all kinds of crypto airdrops , giveaways and raffles which you can easily participate in and earn some free crypto for yourself.
Link to Airdrop Alert: https://airdropalert.com/
The second free crypto earning platform on our list is satoshi club which is basically a server on discord. Once you join their discord server and become a member you can instantly start earning crypto currency by performing simple tasks such as chatting and engaging with other members of the community, participating in their daily games and activities, voting for satoshi club on top.gg to get free usdt every 24 hours, asking relevant questions during their AMAs and alot more.
Earn Crypto is a PTC website that pays you for doing simple tasks and offers and let's you withdraw your earnings in the form of crypto currency. This is one of my personal favourite websites to earn some easy crypto because it has a huge variety of offers and tasks to choose from that includes filling online surveys, downloading an app, signing up on websites, filling captchas, watching short videos and alot more. You can choose from upto 30 different types of crypto currencies to withdraw your earnings in which includes bitcoin, bitcoin cash, Tron, BNB, Seller, XRP and many others.
Link to earn crypto: https://www.earncrypto.com/
Beer Money Forum is one of the largest online forum related to online earning. The reason that this forum is on our list is because it's not just any online forum infact it pays it's members in return for contributing to it. Once you create your free account you will get rewarded with bmf points for every comment or thread that you post in the forum. For each post you can get up to a hundred points and one thousand points are equal to a dollar. Once you have collected minimum 2000 points you can request payout. There are plenty of withdrawal options including e wallets and major crypto currencies such as bitcoin, bitcoin cash etc.
Link to bmf:
https://www.beermoneyforum.com/
Freelance For Coins is one of the biggest freelance marketplace on the internet where freelancers post their gigs according to their skills and buyers hire them to get their work done. The most interesting thing about this freelance marketplace is that they let freelancers accept their payments in a number of different crypto currencies which include bitcoin, bitcoin cash, Ethereum, monero and many others.
Link to Freelance For Coins: https://freelanceforcoins.com/
Read cash is my personal top favourite platform on this list because it has helped me earn the highest pay rate for my content. Read cash is basically an online platform that lets you post articles and if your articles are high quality and have some good knowledge in them readers have the option to tip you in the form of bitcoin cash. For my last article I was easily able to collect 5 USD worth of bch in tips. I don't think a writer could ask for more .
Link to read cash:
https://read.cash/@Read.Cash
Memo Cash is another great online earning platform that works exactly like a social media website such as Facebook or Twitter but Memo Cash is better than these social media websites because here you can really make a decent amount of money in the form of crypto currency. How members earn on memo cash is by posting content such as memes or pictures and if other members like your content they will have the option to tip you. Once you have some people following you that's when you can start earning regular income from memo cash and the payments are in the form of Bitcoin Cash.
Link to memo cash: https://memo.cash/
I hope you enjoyed this article and if you did please don't forget to leave a thumbs up .