Top 5 harsh realities of the freelancing industry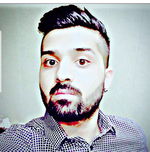 Freelancing is one of the largest online industries and there's no doubting the fact that it has made life alot more easier for many people around the world by helping them quit their daily 9 to 5 jobs and allowing them to make alot more money compared to their previous jobs by working from their own homes and at their own convenience. In other words we all agree that there are multiple advantages of freelancing but the problem that I will be discussing with you guys in this article today is how there are some people that are extremely exageratting all of this without highlighting any of the disadvantages just for their own personal gain. I've been noticing this for quite some time now but the reason why I finally decided to write about it is because this has now started affecting our society in a negative way. I've personally noticed so many people are losing their jobs and only source of income just because they had watched a video of someone who had also done the same and became a freelancer and it had totally changed their life and was encouraging others to follow the same path. People who are already frustrated with their daily jobs listen to such stories and decide to follow the same path but unfortunately end up losing everything just because they didn't bother doing any research of their own before quitting their jobs and didn't make it in the freelancing industry. Now I'm going to share with you guys some of the harsh realities of the freelancing industry that most people don't talk about in order to spread awareness about the reality.
The freelancing industry nowadays is highly competitive and alot of people who decide to quit their jobs hoping for a new bright future don't have any idea what they are about to face because of lack of awareness. What I'm trying to tell you here is that in the beginning when freelancing was a new industry and there were not many people in this field it was much easier to start your career as a freelancer back then compared to the situation nowadays.
I'm being totally honest with you I've myself witnessed people who are extremely good at what they do but they still aren't able to get a single client after months of struggling and trying their best. Some even start thinking that maybe they are not good enough but that's not true the reality is that there are already so many freelancers that got in this field way ahead of these people and have already secured hundreds of clients and five star reviews which is why anyone that is a begginer gets crushed in this race and the clients also always prefer choosing those freelancers that have multiple good reviews since they are spending money they try to get the best possible service for their buck and noone prefers to hire someone that's new with no reviews or background compared to someone that does. The harsh reality of the freelancing industry today is that unless you are offering something new and unique which noone else is already offering there are very few chances of you succeeding and it's the truth. I hope this makes sense because it's quite simple to understand.
Imagine after months of struggling someone finally reaches out to you and everything is going smooth at first you listen to their requirements and the gig seems like you would be able to get it done in time but as soon as they tell you their budget and what they are willing to pay for the gig you lose it but you still control your emotions.
You thought you had finally found your first good client but when you hear that they aren't even willing to pay you half of what your average pay rate is for that gig even though you really want to cancel the deal right there and then but there's this fear and anxiety in the back of your head that is reminding you how hard it was to finally get a break and that you might not even get another chance after this. Finally the fear takes over and you have to accept this terrible offer just because you don't want to lose your first client. This is another major drawback that new freelancers have to face.
If you thought the lower pay rates was going to be the only gig related issue you will have to deal with then youre wrong. There will be times when you have finally secured a great client who even agrees to paying you according to your demand and everything is finalised youre just waiting to sign the final contract with them but suddenly at the very last moment you get a call from them saying that they found another freelancer who is willing to do the same work for a much lesser price and before you even get a chance to respond to that you realise then phone call has already been disconnected. This is also a major disadvantage that new freelancers have to face and this is also the reason why many freelancers give up.
Nowadays even though there are 5 or 6 legit online freelancing platforms but only two of these are the best and most reliable ones which are Fiver and Upwork. A major reason of the extremely high competition is also lack of freelancing platforms even though it's a huge industry. Due to this thousands of freelancers are forced to join either one of these platforms which are already overflowing with freelancers and there are three times more freelancers than clients in both of these platforms which makes it impossible for every freelancer to earn a decent income
Most of the clients you will come across as a freelancer will be kind and polite but that doesn't mean every one is like that. Alot of the times freelancers have to deal with bad clients that take advantage of their position because they are aware of the fact that the freelancer would do anything to make the client happy and to avoid losing their gig. The biggest issue that freelancers have to deal with in this case is when the client starts making additional demands even though the freelancer has completed all the requirements as per agreement. This way these bad clients intentionally blackmail the freelancer to do much more additional work for them if the don't want to lose their gig.
This brings my article to its end and I hope this plays a role in spreading awareness and helping atleast some if not alot of new freelancers to avoid making bad decisions. I also want to request those of you who come across my article that if you liked it even a bit please help me by giving it a thumbs up and if you can't tip me it's alright you can atleast share this with your friends and play a role in spreading awareness about the harsh realities of the freelancing industry.