How to earn free money from playing online poker?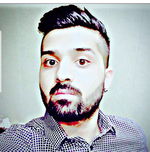 Did you guys know that it's possible to earn a decent amount of money on a regular basis just from playing online poker? The best part about this is that you won't have to spend anything from your own pocket. I know it might sound too good to be true and I felt the same way when one of my friends told me about it few months ago but when I actually tried it and was able to cash out my winnings for the very first time I was convinced that it's a real thing. I just recently got into this so I'm only able to earn around 10 to 15 bucks on a weekly basis but I personally know people who have been doing this for quite some time and they easily earn upto a hundred bucks every week just from playing online poker.
So without wasting any time let's get straight to how it's actually done? Anyone that has ever played online poker might have heard about freeroll tournuments. If you don't know what a freeroll tournument is let me explain it to you. Some of the best online poker platforms host these freerolls tournuments for their members. A freeroll tournument is just like any normal no limit Texas holdem poker tournument, the only difference is that in a regular tournument players have to pay a certain amount of cash in order to enter the tornument but these freeroll tournuments are totally free of cost to participate in and those players who end up in the top few positions get to win real money. Some online poker websites host these freeroll tournuments every day and some host them once or twice a week. Any winnings you recieve from these freeroll tournuments can be cashed out immediately without any requirements.
So what you guys have to do is sign up on the top two or three poker websites that host these freeroll tournuments and make sure you register for each and every freeroll that they host in time. Make sure you visit these platforms daily in order to check their freeroll tournument schedule for the upcoming days and be prepared in advance for each one of these tournuments. The timings for these freerolls can differ on each Poker website and sometimes you might have to stay up all night waiting for your tournument to start early in the morning.
Another important thing you need to know is that if you're an average poker player you will need to improve your skills in your free time. The best way to do that is to go on YouTube and search for videos related to winning freeroll tournuments and make sure you choose to watch videos of someone who actually knows what he's talking about and is really good at playing poker himself. I used to prefer watching videos of daniel negreanu who is a famous Pro Poker player. His videos really helped me win alot of these freeroll tournuments. Don't get discouraged if you don't win the first few tournuments that you participate in I promise you that if you keep trying and working hard on it very soon you will end up winning a tournument and taking home the prize money.
You can search on Google for the best Poker freeroll websites depending on where you live. If you ask me I personally like to play freerolls on coin poker, block chain poker, ignition poker and wsop.
I really hope you liked my article and if you did don't forget to leave a thumbs up. Goodluck on winning those freeroll tournuments.