Life is hard here
This life entails alot. Where should I start from, where should I end in this evitable entity that separates humans from death till the cup is full. People make a living to stay within or acclimatize with the society as the society moves along. My dear readers, life is really hard out there, trust me. People literally beg for a living. Others are in their comfy homes enjoying their lives till who knows when. There is not any type of balance which will make people in the society tend to look and act the same. There is always a gap no matter what and I believe it is the cycle of life. Did God actually make it this way or we humans seem not to correct ourselves in our doings? Life is really interesting, isn't it?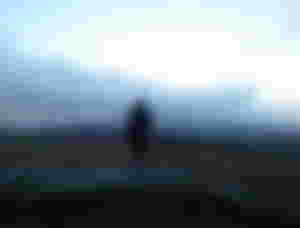 Begging for daily bread is what some people do for a living. The society, I mean the rich, some of them do not regard those beggars as humans. They tend to see people suffer without helping a fellow brother. The cycle of life transcends from one generation to another without making a change! No matter what so called "change" they would make, the cycle of life will still have its share of the cake. Fellow comrades, this is what some people are facing in this life of ours and yet, the society backs away from helping those who are in need. What a sad world.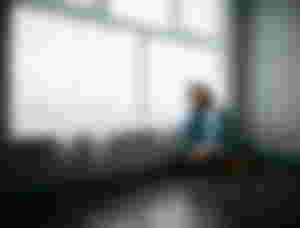 The rich even have problems of their own. I thought if one is very rich, the problems he or she has is wiped out of their lives. Rather, more problems are added. Well, I guess both the rich and the poor have a fair share of the meat. As society is backing away, how will society progress? There is alot more in backing away that will rip the fabric of our future society from years to come. There must be a change.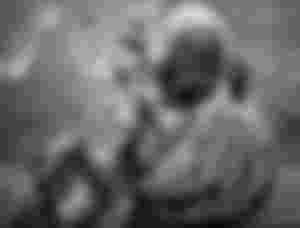 Someone out there is thinking about having only one meal a day...just one! But it's almost impossible for that fellow brother. Sometimes, people look at others and say all sort of stuff about the person by judging the appearance. No right has been given to anyone to think or predict one's current condition. There might be a serious problem, no... problems that the person has and one tends to judge another. This world is really strange. As I am speaking, someone wants to commit suicide, another wants to just leave this world just because of his or her problems. Just because of "problems". It's really sad for others in this life we are living. Indeed, many are called but few are chosen to be ric
h and to be poor. Is it destiny? Or people just tend to beg? Or live in fancy homes? Have luxurious cars? Live a good life? Or its you?
Well, life has many ends and questions yet unsolved just like a conjecture ( an assumption yet to be proven by theoretical analysis). Are we to solve it? It's yet unknown because the cycle of life is still gaining grounds in our world. As human as we all are, we must strive for the best for the world in order not to see it's untold future. We should have to visualize the future through the decisions we make here and now.
There is no time because life is short. People tend to tell others to get used to it. No. This is not the solution to this never for told future placed right on our heads as a burden to carry. There is a reason why you are brought to this earth. Fufill it. This motivates me in everything I do, and no matter what happens, I keep moving on. Whether I don't eat for a day or two, whether I am having complex problems of my own, I believe all this will be over. It's not destiny that will tend to choose this path of life for me. I'm yet to change it and be who I want to be. I will finish what I began and there is no backing up from it.
I see there is a reason for everything though. What ever happens in this life, there must be a reason to it. The path chosen for us to follow is for a reason. Maybe that's why the society, I mean the rich are supposedly the people to run this world. It is their path given to them. The poor however have their path. Some remain the same, some change, some die, some regret and some just don't give up. They just move along as the so called "society" moves along. I see no reason for them to stop because they have no choice to do so. The cries of the poor, begging for daily bread is saddened by the changes of some part of the society which tends to retard progress to the poor.
Till when will these acts stop? Will this continue to tear this fabric of this existing world? Why should there be a gap between the rich and the poor if there can be a solution to stop this menace.
What a sad world.
Make a change. I am making one right now as you are reading this article. Let's all make a change for the better, and I believe this world would be perfect and the society will be complete.
Thanks for passing by to read this article. Remember to subscribe, share and like this article 😊.