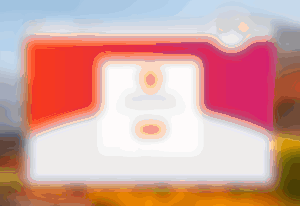 Well hello and welcome to everyone of my readers of read.cash. Hope you all are having a wonderful day and are safe in your homes in the middle of this pandemic. So this is my first article on this platform and I am very much delighted to share my insights with all of you . Hope you all like my work and be a little gentle towards me as this being my first article.
So right now, around the world there are more than 4.6 billion active interest users present . So all of you guys mush have used some kind of tools i.e. browsers to get the information by the means of browsers namely from internet explorer to Mozilla Firefox among others. So as there are so many users present on the worldwideweb, a lot of the digital marketing is done on the platform. So in order to better understand what the en d user is trying to access at the time , users are bombarded with personalized ads. So now they can only get those information if they buy it from your your internet browser. And those internet browser are so keen enough to sell the personal browsing history of the end user to the highest bidder.
So as a lot of all other browsers are selling the privacy of the end user, the world needs a privacycentric browser. It is where the Brave Browser comes into the mix of all other browsers which is based on chromium also.
So below are some of the great features of the brave bowser embedded inside of it.
1. First and foremost the users browsing history never leaves the users own machine and is only stored in the local machine.
2. Secondly it has an built in ad blocker which block 3rd party ads present on webpages as well as the ads present in youtube which makes it perfect for browsing youtube contents free of ads.
3. To add more privacy it also have a fingerprinting protection .
So as being a decentralization browser it also have its on erc-20 token named as basic attention token(BAT) . This token is rewarded to users for using brave and for seeing privacy respecting ads on the browser itself. As of writing the value of 1bat is around 0.16$ .
After earning those rewards brave wishes that its users forward those tokens to the verified publishers whose websites you like and visit the most to help them create more contents by supporting them by donating or tipping those bats you have earned. Although you can also take those rewards for yourself.
So I think being a decentralized browser Brave is a must for all of us as internet privacy is the most important thing nowadays.
So what are you guys waiting for. Try and embrace the new privacy respecting browser and brave the new internet while also earning some $.
If you want to use the Brave Browser you can always use my link 😉.
Thanks you all my readers for coming this far with me and please help me grow more by using my link. Hope you all guys liked my work here and will be back here if I find some new interesting thing for you lovely guys. With saying all that I bid you guys a goodbye and may your day be wonderful.