#65 Fully Bloom Flowers 💐
I already wrote an article about the flowers in our mini garden before. Today, I wanna share you again a new set of flowers we do have. I really wait for the perfect moment for them to fully bloom. All I need is my phone's camera to capture its beauty and elegance. It is my Mother who do loves to plant and collect some of it. Well, she has a golden hands as those plants grows beautifully.
As I said before, having some plants and flowers at home is essential in having a great mood. It is very refreshing, satisfying and relaxing to see beautiful and colorful flowers in our garden. Butterflies do often visit to our garden. I also see some bees and birds as well. There is something special in feeling when they are all present in our garden.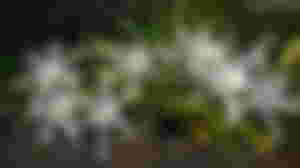 First on the list are these white flowers. It looks very elegant for me. Its petals look like a crown. It has shorter petals and longer petals, both downwards and upwards. It has a pure white color, making it so neat and clean. These flowers only fully bloom during day time and when it is night time it closes. I am not familiar with its name but still it catched my attention. It was planted in front of our house. Luckily, no one attempts to pull it out especially those kids who were walking in front of our house. If they will cut those I will get mad at them.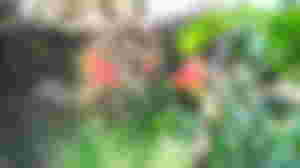 Next flower is this. It looks very different from the usual flower that I saw before. Aside from its yellow-orange petals it also has a yellow strings. I am just amazed by its beauty actually. I also don't know what is the name of this flower. This plant is very tall and at the very top there is a bunch of flowers. There are also some tiny buds that are waiting to fully bloom soon.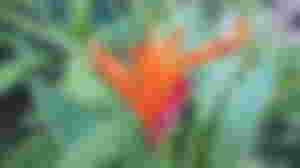 I already shared this flower here, it looks like a flame. It has an orange and red colors. On the tip of its petals there are a black lines. I also like this flower although it only has one flower but still it is an eye-catching for me. A flower that looks like a flame because of its petal's shape and color. I think monthly it produces new flower and the good thing about is it never get dried easily. It will look beautifulalso if I place it in a vase filled with water.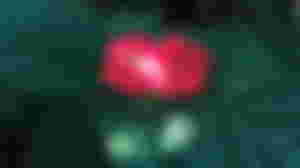 I also love these tiny red flowers. The leaves are so beautiful and the pure red color of its petals make it more appealing. It is just a normal type of flower. I do actually saw many flowers like these in our garden. Taking a closer shot is the best angle for it. Red is one of my favorite color that is why I am fond of looking at it every time I see it in our garden. Its simplicity makes it also outstanding.
For me, flowers play an important role to our surroundings. Aside from the beauty and colors it brings it also provides food from different insects like butterflies and bees. It is also a source of happiness for me as it lessen my stress every time I look at it. Flowers are symbol of love and romance. It is one of the best things that God created in this earth. So if you have flowers at your home, please do take care of it very well.
May these flowers gave you a great feeling too. Thank you for reading my article for today. Have a nice day ahead.