#27 Philippines: Good Manners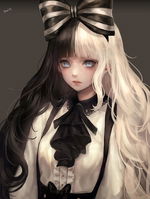 The Philippines is a country that is known for its warm and hospitable people. Filipinos are taught to be respectful and courteous towards others, especially to those who are older and in authority. Good manners and etiquette are deeply ingrained in Filipino culture and are considered essential for social harmony and success. As a citizen of the Philippines I do follow these good manners which are taught sinced I was a child. It plays a significant role in showcasing my character as an individual. These are some of the reasons also why other Nationalities do love Filipinos.
Here are some of the most important good manners in the Philippines, I am proud to share with you all: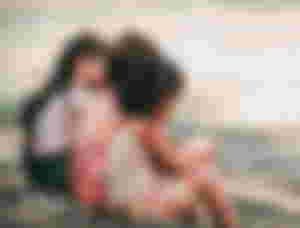 Saying "Po" and "Opo"

One of the most distinctive traits of Filipino manners is the use of "po" and "opo" when speaking to elders and people in authority. These terms are used to show respect and politeness, and are equivalent to "yes" or "no". Using "po" and "opo" is a way of acknowledging the status and wisdom of the person you are speaking to and it is a sign of good manners. I honestly use "po" and "opo" until now and I am happy also to hear other people especially the children use it when speaking to elderly. Good manners should be taught at an early age so that children will grow as good citizen.

Respect for elders

We, Filipinos are known for our strong respect for elders and this is evident in the way we speak and behave towards them. When meeting an elderly person, it is customary to greet them with a bow or a nod of the head. Doing "mano", getting the hand of an elderly and putting it on our forehead is also a common gesture. Filipinos also use honorifics when addressing older people, such as "Tita" or "Tito" (Aunt or Uncle) or "Lola" or "Lolo" (Grandmother or Grandfather). There are other terms also for them but what I mentioned here are the most commonly used. We must respect the elderly as they had proven much in life. We will get old also and we want to be respected as well.

Table manners

We, Filipinos place a strong emphasis on table manners particularly when dining with others. It is important to wait for the host or the eldest person to start eating before beginning your own meal. When there is someone who will come surprisingly and we are about to eat we will definitely ask them to join our meal. It is also considered rude to talk with your mouth full or to make loud noises while eating. I remember when my Grandfather was still alive he want us to be quiet while eating and no chitchat is allowed, he is very strict but caring. When finished, wait for others to get done eating before leaving the table and it is polite to thank the host for the meal.

Gift-giving In the Philippines

Gift-giving is an important aspect of social interaction. When visiting someone's home it is customary to bring a small gift, such as a box of chocolates, a bouquet of flowers or fruits and veggies. When receiving a gift, it is polite to express gratitude and to open it in the presence of the giver. Pinoys are very fond in gift-giving. It is not important how expensive the gift was, what's more important is the happiness it may bring to the receiver. As what we believe "It is better to give than to receive".

Dress code

We, Filipinos take great pride in our appearance and it is important to dress appropriately for different occasions. When attending formal events, men are expected to wear a suit and tie, while women are expected to wear a dress or a blouse and skirt. When visiting a religious site it is customary to dress modestly and cover up bare shoulders and legs. As you all know Philippines is a conservative country that is why we took importance on the proper clothing especially for women. But in todays modern age, fashion had influenced other people way of wearing clothes.

Personal space

Filipinos value personal space and it is important to respect the physical boundaries of others. It is considered impolite to stand too close or to touch someone without their permission. When entering someone's home it is customary to remove your shoes or slippers as a sign of respect. I usually do that when entering anyone's house even though they don't want me to do that because I don't want to look so arrogant in their house. If our neighbor do have a fruit bearing tree we always ask for permission first if we can get something from it.

Apologizing

In Filipino culture it is important to apologize when you have made a mistake or offended someone. Saying "sorry" is a sign of humility and it can help to repair damaged relationships. It is also important to forgive others when they apologize, as forgiveness is a fundamental value in Filipino culture. We don't want to be in trouble and we want to avoid any misunderstanding. Taking an immediate action caused by our mistakes is good enough to make things clearer. If I knew I was wrong then I will take off my pride just to say sorry for what I did.

Showing gratitude

Filipinos are known for their gratitude and it is important to express appreciation for the kindness of others. Saying "thank you" is a sign of good manners and it is important to acknowledge the efforts of those who have helped you in any way. We also have the saying "utang na loob", which means we do remember someone's kindness towards us and we will gonna payback in good deeds as well. Sometimes we also give gifts as a compliment.

Speaking politely

Filipinos are known for their polite and respectful manner of speaking. It is important to avoid using foul language or speaking in a rude or disrespectful manner. Using "please" and "thank you" when making requests or asking for help is a sign of good manners. We don't want to be rude and superior as it don't make sense to build a better relationship towards others. A smiling tone of voice is advisable to create an uplifting mood when speaking to someone. Do not speak in a louder voice as it may sound that you were angry to whom you are speaking with.

Being punctual

In Filipino culture, punctuality is important and it is considered impolite to be late for appointments or meetings. Being on time shows respect for the other person's time. "Time is Gold" that is why it must never be wasted for any reason. When I have appointments I will always make sure to be as early as I could. To be punctual is to be productive and to show my interest in a particular event. I don't want to missed any chances that is why I want to be punctual.
Good manners are an essential part of Filipino culture. From using "po" and "opo" to show respect to elders, to expressing gratitude and appreciation for the kindness of others. Filipinos place a high value on politeness, respect, and consideration towards others. Good manners are not just a set of rules to follow, but are deeply ingrained values that are seen as necessary for social harmony and success. By following these customs and practicing good manners, we can create a more respectful and courteous society, and foster stronger relationships with those around us. I also wish that future generations will do follow these set of good manners so that our Filipino culture will be preserved for more years to come.
(Images are from Unsplash)