#23 My Happy Pills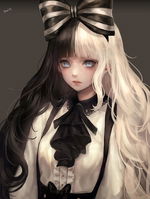 To be happy is what we all wanted in this world. We want to feel and experience happiness because it makes our life more uplifting. For me its like a magic where our problems will disappear in an instant. But I know being happy is seasonal. In reality we can't be happy at all times. We still have other emotions that runs in our mind and body. A simple smile can make our day more engaging. If we feel happy everything seems so easy to do and achieve.
In life we may want something we don't have that we think may give happiness to us. But there are also things that we have where we don't know how to appreciate to be able to use it to make our life happy. It's really difficult to explain why it is like that. What I know is we continue to explore the sources of our happiness. Keep finding it and never get tired!
Each of us have our own reasons to be happy. We usally called it as "Happy Pills". It can be a material or non-material. Those are the reasons why we keep on smiling and have a grateful feeling. In this article may we forget all bout sadness, anger and fear, instead we will focus on those positive thoughts that brings happiness to our life.
I want to share with you the Happy Pills in my life. For me all of these are making me happy effortlessly. I am feeling great that these keeps me on being happy anytime and anywhere. A simple source of happiness where you could also have.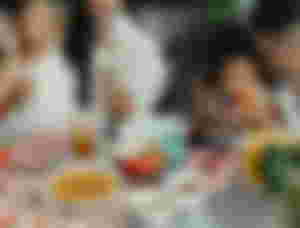 Happy Pill 1: Family
My life would be empty without my family. My parents and siblings are the joy of my life. They filled my heart with gratitude. I am one of those lucky person to have a complete family. I am not saying we don't experience to have a family problem. Problems are just normal in every family but regardless of how small or big the problem was we are helping each other to overcome those challenges. We know how to maintain our strong ties.
My family is also my source of strength, motivation and inspiration. They are priceless gift to me. I considered them as my gems where I could treasure forever. They are irreplaceable and must be valued all the time. They are thenone who will accept my flaws and be there to always encourage me to do better. They were my number one supporters.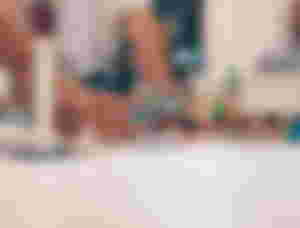 Happy Pill 2: Skills and Talents
I may not be gifted with many talents and skills but I am proud that I am living with pure confidence. I am still exploring my hidden talents and I will never get tired of knowing each of those. Being resourceful helped me a lot to survived daily. I may not be good at everything but I am consistent in learning and improving myself. It gives me happiness because it makes my life easy as I wish to be. I always look for an opportunity where I could make difference in my life. I do believed that using my abilities will make my dreams do come true.
Utilizing my skills and talents in the best possible way is great. To learn how to use it properly would give me advantage. To be proud of it gives me happiness and fulfillment in my life.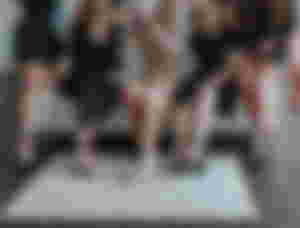 Happy Pill 3: Friends
Life would be dull if I will be lonely and no friends at all. I am not asking for too much friends. Few friends are better as I can connect with them mostly. Virtual friends are also one of those. I may not now them personally but they don't sound strange to me. Whenever I talked to someone for the first time I have the feeling of how good they are and how great their personalities are.
Our friends are also the reason why we are smiling because of their unlimited jokes and naughtiness but all those are in good ways. In times of sadness they will be at your side to make you feel happy again. They will patiently guide you in the best way they could. Friends are also like a part of our family. They know our story and they put trust on us.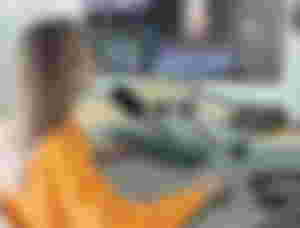 Happy Pill 4: Idols
I have been following some content creators both in facebook and youtube for so long. I am having fun watching their blogs from time to time. It may be for personal or entertainment purpose. There are lot of fun time watching those blogs made by them. I am also inspired of how successful their lives was. I also get some stories from their past that leads them to success and popularity.
Everytime I see anyone of my idols I feel satisfied. They let me view life in a not much complicated way. I am inspired to do my best to become successful also all by myself. They are giving me enough happiness to appreciate what I do have now in life as I believed it could also lead me to into my widest dreams. If I am inspired then it made me feel happy also.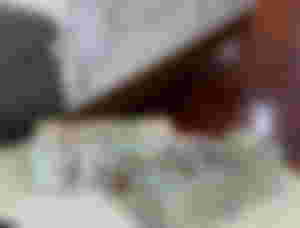 Happy Pill 5: Money
I don't want to lie telling money is not important. Ofcourse I would be very much happy if I have enough or better more money as possible. We all need money to survive and buy those things we need. Majority of the services and goods in this world are not for free. Money will give me joy in terms of having a chance to get what I wanted especially those expensive stuffs.
It is always the hardwork that will make it happen to have more money. Unless we won in a lottery, raffles, gambling and if someone give us money, those are little chances only. What I really want is to work for the money so that I could value it and will spend it wisely because that is the result of my hardwork. Money can give us happiness as it will lessen our worries financially. If I have money I can do what I want and go whenever I want.
Those are my 5 Happy Pills in life. It will always be a choice to be happy. I know all of us want to be happy everyday. That could be possible if we can handle every struggles we may face in life. If we are happy then we can enjoy more the life we live in. If we are happy then it will create a great mood to us and other people. If we are happy then negativity would not spread rapidly.
How about you what are your happy pills?
(Images are from Unsplash)