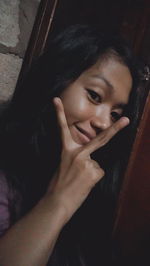 Hello people! For today's blog, let's talk about how I introduced my sisters to join at Noise.cash.
In our family, no one actually knows about cryptocurrency even Bitcoincash not until January 2021 came where I began to know Noise.cash, someone from Facebook asked me to ty this because I am actually looking for an earning messenger bot, telegram bot, apps and sites but I found none of them legit.
So I start to try Noise.cash, at first of course I didn't know what to do but they said it is just like Facebook where you can post and comment whatever you want, so I did.
I post very often especially when Noise admin giving me some of FreeTips (well I somehow miss this system lol.)
I enjoy my stay at Noise for at least 1 month but things happen unexpectedly, I didn't get any FreeTips so I stopped making Noise for a while.
I am just using Facebook over and over again without getting any from it, so I decided to go back and make some noise again, but this time, I tell my sisters about it and I maked them interested and joined a while ago.
I am happy that I can able to share what I know to them, especially Noise.cash helped them too. At first, of course, just like me they don't know what to do, they don't know how to start so I guided them and finally they are keep going on until now. One of my sister earned on peso with two-thousand plus. And I am happy for her since she doesn't have work, she can use it to buy what she and her daughter needs. While my other eldest sister earned a three-hundred pesos, and she cashed it out for her family to feed their tummy.
They are my both eldest sisters, because I am the youngest in seven sibling haha, actually my brother's live in partner asked me to guide her also, and if we have time to do it then we will do it. I wanna help as long as I can able to help, and besides they are my family, who am I not to help them when they asking for my help?
If I could have a chance, I will teach all of them on how to make some Noise, sharing is caring and caring is actually a blessing.
I also tell them about read.cash existence, but they are enjoying they stay on noise hehe, at least I can now able to see their happenings in their ever day, because one of my sister are not living with us, tho their home are not that far away yet they still need to ride twice and walk on a long distance just to visit us here haha.
I also remember last week, we ate chicken lechon and it was from my sister's wallet because she also cashed out. Because of bitcoincash and noise.cash, we ate a special food from my sister's earning using a legit platform like Noise.cash knowing that she doesn't have any work. It's really a big help and it gives anyone opportunity to make themselves worthy.
I'm still looking forward to future updates and level up on Noise.cash, I always love to see it growing up because I've witnessed how simple it is at the very start, I think Noise.cash is only 2 weeks old since I recognised it, and I'm happy that I am able to be there and witnessed how it began until now.