Keep in touch
As our holy month of Ramadan is fast approaching, peoples are busy trying to complete marriages and house warming ceremonies .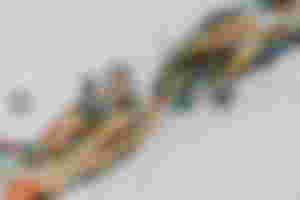 So today we had a house warming ceremony of one of our close relative. It was a small budget house with a hall, kitchen and three bedrooms attached with bathrooms.
After going there I realised one thing,t is a must that we always keep in touch with friends and relatives. Who knows we get an opportunity to see them for the next function ?
Last time I got in touch with a distant relative of mine and we had too many healthy talks. As this so called person was a bit aged, I really liked the way of how he valued relationships. He infact had too many friends to his credit.
For the house warming ceremony I was expecting him as the owner of the friend was a common friend of me and my relative. When enquired I knew he was no more. A total negligence from my part as I never kept in touch with him. We rarely meet in any functions or accidentally meet on the way.
Some people gets into our life and leaves lots of beautiful memories. Sometimes they turn out to be great blessings. If we need to move forward we need to get connected with such peoples. We get to learn great lessons from them.
How much ever hatred, we keep for someone at heart we are the one at loss? No matter the intense of your hatred towards someone is high a smile can give you a peaceful sleep throughout the night.
Have you ever noticed that enmity against someone disturbs us mentally and physically, especially when the person is close to us. So never continue with hatred as they posion our while body making us weak.
Even our silence can break somebody's heart. Keep in touch doesn't mean you have to keep talking. A smile can make a vast difference . Saying a "hello" by gesture or asking "how are you" can make a good lot of difference .
Presently we are living in a world where one has no time for the other. So encourage yourself in the surroundings where you are respected for what you are.
Thank you for going through my article.