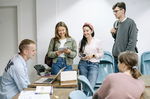 Virtual Visa cards are now available in the United States and Europe.
Visa cards are available on the Crypto.com app, each with its own benefits.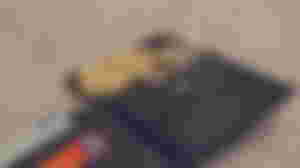 Crypto.com has recently launched virtual visa cards in the United States. This will enable users to enjoy all the benefits associated with a Crypto.com Visa card without having to intercept the physical card. The goal is for consumers to take advantage of the features of the Crypto.com Visa Card as soon as possible and be able to shop online before the advent of the physical card. Virtual cards for five-card levels - Obsidian, Snow White / Frosted Rose Gold, Jade Green / Royal Indigo, Ruby Steel, and Midnight Blue - are currently available. The issuance of virtual Visa cards in the United States echoes Crypto.com's move to make the feature available in Europe in early March. Now, thanks to this new addition, crypto.com users can transact more easily.
Virtual Visa Cards represent the digital version of the Crypto.com Visa Card. So users can use a digital card to perform any of the tasks they normally do with a physical card. With Virtual Cards, Crypto.com's US-based marketplace can do anything from shopping online to enjoying access to Airport Lounge (Obsidian, Snow White / Frosted Rose Gold, and Jade Green / Royal Indigo Cards). Available to holders).
There are five card levels available on Crypto.com, each with its own benefits package. The higher the status of the card, the more benefits the user can reap. The top card ranks are Obsidian, Frosted Rose Gold and IC White, Royal Indigo and Jade Green, Ruby Steel, and Midnight Blue. Benefits of Visa Cards include the 100 % discount on Spotify and Netflix subscriptions, access to Airport Lounge, extra earnings bonus rewards, and more.
The Midnight Blue Card represents the lowest barrier to Crypto.com Visa cards as it does not require CRO stacking. If customers choose to participate in the CRO with the card, they will enjoy additional benefits as well as CRO rewards. Below is a comprehensive list of rewards associated with each card level when the stacking option is selected. For more information on Crypto.com Visa Cards and to see what rewards can be obtained when the non-stacking option is selected, please visit this link.
Virtual cards have been launched at the right time, at a time when the world is undergoing rapid digital transformation. With the advent of COVID-19 and later cashless and contactless transactions, virtual cards arrived just in time. All you have to do to enjoy the benefits of Crypto.com's Visa Card is to apply for a virtual card and wait for it to be approved. After that, you can just transact everywhere from your smartphone. Easy, right? Currently, this option is available in the US and Europe, but Crypto.com is planning to launch this feature in other jurisdictions.
One of the many benefits of the Crypto.com virtual card is that customers can enjoy a competitive interest rate on cryptocurrencies, depending on the Visa card they have. This feature is also available for virtual cards, as they have the same features as the physical Crypto.com Visa card.
Crypto.com private customers who have an Obsidian card or Frosted Rose Gold / Icy White Visa card can even enjoy up to 14% per annum on stable coin deposits when they bet for a period of 3 months. ۔ There are many other cryptocurrencies available on the cryptocurrency, each with its own rate of earnings that allows consumers to earn daily interest.
Recently, Crypto.com adjusted interest rates for Polkadot (DOT) and Polygon (MATIC) deposits. DOT holders can now earn up to 12.5% per annum. When they collect DOT tokens for a period of 3 months on the Crypto.com app or exchange. As far as the polygon is concerned, the interest rate has been increased to 12% per annum. Private Crypto.com users can also enjoy an interest rate of up to 14%. To learn more about corrupt earnings and how to take advantage of them to earn daily interest, please click here.
Polygon and Polkadot are not the only cryptocurrencies that make a good profit on crypto.com. When consumers choose to deposit stable coins, they can benefit from an annual interest rate of 14%. With the new partnership that Crypto.com has formed with Circle, getting stable USDC coins on the crypto platform has never been easier.
Thanks to mutual cooperation, global dollar reserves are now active. Users can transfer Fiat to their Crypto.com app or Exchange account and receive USDC in return. With this innovation, Crypto.com has addressed this issue.