Future Trading, a Scam Gimmick or Legit ?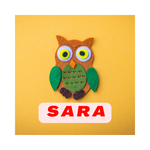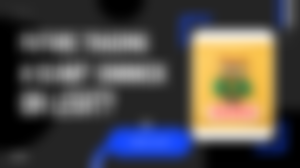 Investing in Crypto Right now is Highly Risky. You Short position market will pump. You Long position Market will Dump . You do reversal, Market will do reversal.
In all the Cases, there is only loss because ultimately result is from their end . They know how to loot you but Still if you wanna invest in future trading . Please go ahead and see the result yourself. Good luck to empty your portfolio instead plant a mango seed that will be fruitful.
Actually makes sense. Some are legit some are not. You just gotta sort out the bad ones from the good ones. Theres always a balance between good and evil in this world. Invest and choose wisely. All this a gambling. Even if you do future trading. Don't leverage. It's highly risky. Leverage is the devil. just accumulate btc on spot.
Only lazy people and dreaming person who trade this futures, however, you can make a profit by hedging on certain coins with proper indicator on max profit 5% a day.
I am out of future trading. Its just a manipulation market and has nothing to do with Legit pump or dump news.
Futures trading makes my head spin. I'll stick to buying crypto and HODL; I don't even like day trading.
Safe trade is Spot trade. Buy during dip. Wait, Wait and Wait. Once it doubles . Sell off. Whales nor Bhales can't manipulate you anyway.
Some people say that
"you don't know how to trade so you thought it is a scam."
It's actually not about 'how to trade?' You might earn every day but one day it will take all ur profit. Please don't listen to me. Do future trading. You will understand my valuable suggestions one day." One day, it will take all ur profit" Sounds like risk management will also may get fail there. When it will urge you to add margin again and again, it's a high risk to vanish all your funds.
I've seen people make a year's salary in swing trades. it's all a matter of technical analysis and risk management.
May be Some but Most of the time it's manipulation. U know fomc news. Does it had any impact on Crypto ? All Manipulation market man. To add, in larger tf it hit is support on the channel before fomc news, so it was just another swing trade.
It did actually saw a falling wedge pattern just before the news. its broke down a little bit to the opposite side but still pumped as expected. and on the following days it showed bull flag after bull flag.
If u are going to analyse the future trading, last nigt the volume dumping of btc price in the spot was not shown or appeared to future trading. Its maybe because unanymous trader are place their bet in short. So there were a manipulation of the platform.
Try double trade, usdt long, busd short, same coins, set sL, what ever happens, take tp if profit.

Enter nter in right time exit in right time if u want trade health do trade twice a week not daily why cuz u will win then u will lose best is to trade twice a week

If you don't feel safe with trading, you could stake instead. But that is also Highly Risk. U know what happend to axs coin..it reduced from 8k to 1k indian rupees.

Even if you do future trading. Don't leverage. It's highly risky.

It similarly to manipulation to smart money in forex market, the Crypto whales are all looking for liquidity,the best advise for trading Crypto is to trade with the news.

Read more books on trading, trading psychology, learn and hone your TA skills, practice and study price action as much as you can

I promise you, there'll be a change of mindset.

The market is neutral, it's not for you or against you. How you interact with the market determines the outcome you get.

Overall you want to ensure that whenever you enter the market, you only take high probability set up.

Because irrespective of whatever knowledge you've accumulated overtime, the market is all about probability, you cannot be right 100% all the time and you should only chase high probability setups considering clearly "risk".

I used the think the market was against me...but with continuous education of the market....I see the market as fun and not against me.

Whatever works for you, just keep improving.
Future trading and leveraged positions are nothing to be messed with, specially for amateurs , I lost a lot of money. Problem is not only crypto is having troubles but all the economics are in danger here due to the global situation. trade wisely.
If you want to become wealthy be a crypto Exchange INSIDER. 😂
❤️THANKS FOR READING ❤️