64m$ profit on the 75%, but 171m$ loss on the 25%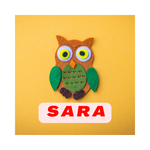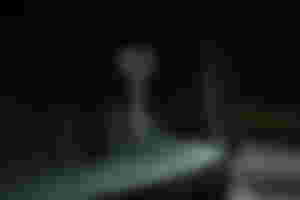 They spent 1.6billion dollars on BTC early 2021 Then sold 75% now to maximize cash due to uncertainty around chinese lockdowns. If they could hodl i think they would have. Still cashed out close to 1bill but wrote off 170 mill. They did not sell any dogecoin. I have no idea why he sold. If we just read their quartely report they just needed cash thats all. If i did exactly i wouldn't be on here and super wealthy 😉.
If your instinct is always about FOMO and FUD. Then expect "What you sow is what you reap". If you haven't realized by now you gotta sell to realize your gains then I'm afraid you've been playing crypto wrong this whole time.
Do you have money to buy the quality of BTC he bought? Or you think he bought BTC of $1k. It is the future despite market volatility. We all were deceived? It's an investment. We can Hold if you want, can sell if we want. Plenty of people saying do one or the other. Nobody is deceiving us, it's on you to do your own research and make your own choice for your life to sell or hold.
We were not deceived. We just failed to do our homework. We should Stand-up again, study then attack. "God favors those who help themselves."
We should not blame Tesla for our loss. We usually take no responsibility for being a horrible trader and blame Tesla for our loss.
Who force you to buy in the first place? Should have sold when it was $65k.
A report says that, what they did with(btc selling) that? Made A LOT more money. Did you read the report or only that tesla (as a company) sold btc for fiat before it crashed even worse so they're in the green A LOT. You don't lose unless you sell lmfao. And he sold 75% last year and made money then invested back into Tesla and made even more! Do your research.
Elon realized a BTC net loss of 100m in 2022. Would have been 170m lost had he not gained 60-70m on some of those positions. Nothing green about that.
To the people who are new to crypto. The market is now at a pump then dump! What ever profits i had i took them. Be careful!
Just don't forget what you owe the tax man on that profit taking. Isn't this true? Any time you sell crypto it is a taxable event. Regardless of its too fiat or another digital currency. Don't owe, if it is never turned into fiat can swap it eround a whole bunch of assets.
You can trade or u can hold, theres no right or wrong, if u are a sophisticated trader then go ahead and trade to maximise return, if u are not but u believe in crypto future then hold, if u are neither then u should quit the group coz u r in the wrong plAce.
This is why i never hold, proper knowledge about futures trading gives me more stable daily profit than hodling. With compounding of daily profit, this is much much better than holding and waiting for the next bull run to sell.