It is pretty much a given that holding coins on an exchange is definitely not the way to go. You want to hold your own assets but they need to be secure. Holding your own assets in an unsecured manner defeats the objective of self custody. Crypto users also need to be aware of wallets that are actually custodian in nature, as this is basically the equivalent of holding coins on a centralized exchange. There are times when you need to maintain a certain allocation on exchanges. This is one of the topics highlighted on SapphireCrypto.org. I personally utilize a multitude of wallets, as diversification of allocation is always great!
The "WALLETS" page has just been added to the Official Sapphire Crypto site, where I will be adding reviews of mobile and hardware wallets. Peruse the introduction to Crypto wallets and which option may be best for your own personal needs.
One thing that most Crypto investors will be aware of, is what happens to altcoins when BTC submerges into red territory. Even the largest altcoins dump extremely hard, while micro caps often get absolutely obliterated. I tend to look out for smaller cap coins that have tremendous growth potential going forward. Nothing is a definite though and that is what makes hunting for micro caps so dangerous! If it was a given that every micro cap project was going to see significant growth, then we could all simply buy every alt under $50 million market cap.
This is definitely not the case and I need to ensure that readers are aware that what I am about to disclose is highly speculative! These projects have gained my attention due to their team, objective, dedication and extremely low valuation. When a team can continue updating and working towards a goal for years and still not see much token appreciation, you have a fairly good chance. A good chance because their commitment continues regardless of recognition or immediate results. This is the type of dedication we saw from ChainLink before the market recognized the utility and value of oracles.
Speaking of oracles, DOS is one micro cap that I am looking at building a small position in. With a tiny market cap of 4.6 million, the project offers a fairly decent risk/reward ratio. The DOS Network is about to rebrand to Retriever Protocol and currently has a staking protocol on the current DOS token of approximately 17%. The project actually has more partners than some other oracle services that have much higher market valuations. It appears that this particular project has been overlooked by the market. Even if the rebranding and bullish sentiment takes Retriever Protocol to a $46 million market cap, that's a 10X!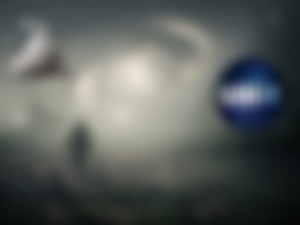 AXPR is another micro cap that interests me, currently trading at $0.01, with a market cap of barely $3 million. As previously mentioned these are extremely risky and in the event that the market continues down, they will bleed! I have been asked on multiple platforms about what micro alts I am looking at, so here is my answer. Ensure you do a lot of research here!
I am also quite interested in DEUS, which has a market cap of $6 million and is actively traded on Hotbit. DEUS enables the minting and trading of stocks on Ethereum and xDAI. These are all very speculative and as always I aim to slowly build positions here.
Dopamine is a DeFi centered wallet/app that has an upcoming token distribution. You can read more about Dopamine in my recent review here! Referring users to the wallet application earns users points that will later be converted to DOPE when the token distribution takes place. There is a 3 tier referral program running, which users can utilize in order to earn some free DOPE.
First of all, I am not a financial advisor. All information provided on this website is strictly my own opinion and not financial advice. I do make use of affiliate links. Purchasing or interacting with any third party company could result in me receiving a commission. In some instances, utilizing an affiliate link can also result in a bonus or discount.