If you are creating content on Uptrennd then it makes sense that you want the value of the 1UP token to increase and maintain stability. Nobody wants to be rewarded in a currency or token that has little to no value. Recently we saw the price of 1UP skyrocket from approximately $0.004 to well over $0.06 on the back of DeFi news and potential partnerships. I know a lot of people believed that the halving of rewards would bring an increase to the price but I argued then as I am now that in order for the 1UP price to increase you need to increase the use case of the token, implement solid and attractive staking mechanisms and secure good partnerships.
It seems that Jeff has begun working on all of the above and the best approach as an Uptrennd member is to allow time for these implementations to become reality. News always drives the price up, provided it is good news of course! The market will once again reward 1UP if news becomes a reality and this can only be achieved over time.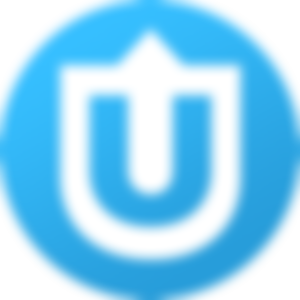 Many people, myself included did not think that 1UP could surpass $0.06 on news alone and that in itself gives me the encouragement to rather hodl than create further selling pressure in a time when alts and DeFi have been hit rather hard. Even if you are not a "whale" it is always better to sell into a wall of strength rather than weakness.
Regardless of whether you are an investor, trader or just a customer in a grocery store, everybody is always trying to get more bang for their buck! One of the best ways to get more bang for your buck and support the platform at the same time is to level up when prices are low. To level up now at these levels would secure massive discounts and should be seriously considered by anyone wanting to level up in the future.
Prior to the recent surge in price, the 1UP token was quite stable at approximately $0.004. This means that the risk of further loss is actually significantly lower compared to the potential upside, provided nothing goes fundamentally wrong.
My thoughts are to rather wait it out and see how the platform develops over the next while. This would appear to be the most logical approach and I am sure that many others will be thinking along the same lines. This is however not investment advice, so please make your own informed decisions.