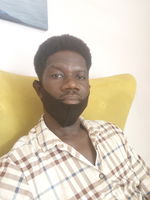 Looking at the image below, what can you see, a little baby boy with sets of plates that are well arranged in such an artistic fashion around him isn't it? For sure that is exactly what it is and by default, that young lad would not have been able to do that but for his real determining moment, he was able to and as such won for himself, a total sum of 50,000 naira ( $100) for his try which was given to him by a visitor who had come to pay them a visit in their house.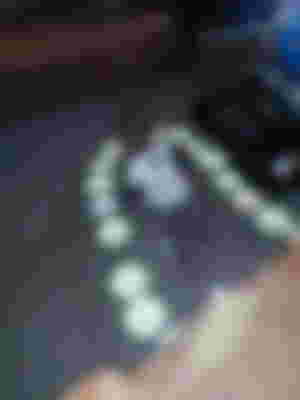 Most times, we are only limited to only those things we have an idea of and such situations acording to reports have indeed negated our real involvement in the right order of things as much as it has negated our real chances of having a strong hold on a fair share of what the economy has to offer us over time.
Undoubtedly, this happens in all over the world irrespective of the high rate of the political, economic and literacy advancement a country may be boastful of in her arsenal.
In a nut shell, what i'm trying to communicate to us is based on how we can build those moments of real personal definition rather than abyss oneself in the prison of forgetfulness for the ever forseeable future.
I really do want to keep it short for the purpose of not boring all you my readers with too much to digest from which are sometimes deviated and devoid of the real intention for which it was written.
To drive home my points, i've decided to break it in two sub-headings for a better understanding and a right sense application which may either be used now as a strong life changing tool or better still, for the future purpose that doesn't look assured except such steps are duly taken to gratify such moments.
The word opportunities presents us with the flurry of too many life changing things that can catapult us from that point of unwant to that point or position we want to be and hence such is the case, what are expected to do is simply to grab it where neccessary and possible or to build one ourselves where such situations or opportunities are difficult to come by.
Take for a example, a degree holder of the art and theatre studies discipline that sees a high paying opportunity of engaging in a land sale as an agent where he is expected to make some money outside his real academic discipline, would it have been wise of him to reject such a crutical call for an opportunity to make money freely by representing either of the parties (the buyer or the seller) that are involved all because what is being talked about has little or nothing to do with his line of academic studies?
If he rejects, then, what it means is that he has successfully shut himself down to the rest of the world given his rejection of a real life changing opportunity that could fetch a whole lot of money.
Tell me If such an opportunity of a real money situation was rejected either by a brother, uncle, sister or perhaps a friend of yours haven known what it means, would you have opened up the room for any for of forgiveness to any of the above mentioned person that is known to you? Hahahaha, I guess I won't forgive him or her o😆😆.
What is more is quite simple, don't wait until you are asked to, when it's very obvious you could do all that yourself but in whatever situation it is, always remember that you hold the key to your success today and tomorrow.
This now takes us to the second and final sub topic being;
This is in a sharp contrast to the first sub topic above as this tends to show us what happens in the life of someone who has given himself the right to a try by grabbing hold of whatsoever opportunity that presents itself without any delay or the feelings that such aspects does not by any means conform with what he or she had read in the higher institution of learning.
It cannever be a deniable reality that hence a person has taken such a bold step given his decision making process that seems to make positive his quest for accepting all forms of a real life changing opportunity, what we do see of such individuals are all the positivities that surround him from his try that are often not his thing and for sure, you can't beat such a person by any standard as his or her high rate at which he excels will surely cause a real dumb founded moments of real amazement and great surprises so to say.
Therefore, I urge all of you as much as I do urge myself as well to keep trying and never to let our girds down for opportunities abound but being positive as regards grabbing themk makes the real difference hence I say to you, why wait when it's obvious you can?
Image source: my phone gallery.