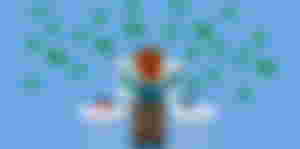 The freelancing profession is gaining popularity among young people like us day by day. Many people are choosing freelancing as a profession. Some people have a passion for freelancing and are making their lives miserable. In fact, can everyone do freelancing? And what things need for freelancing? Todays we talk about this topic.
Firstly. If want to earn money by freelancing you first make it is your goal
Secondly: you have a lot of patience. Because it is the key to your success.
Thirdly: you need speak English fluently. It is the another key to success of freelancing profession. Because if you can to make a good communication with customer you can't earn money. So you will do well in English.
Finally: you become a expert in freelancing work like as graphics, web design, data entry etc.
So, i hope that, after getting expert in this side then you take freelancing to a profession.